Chancellor's Learning Scholars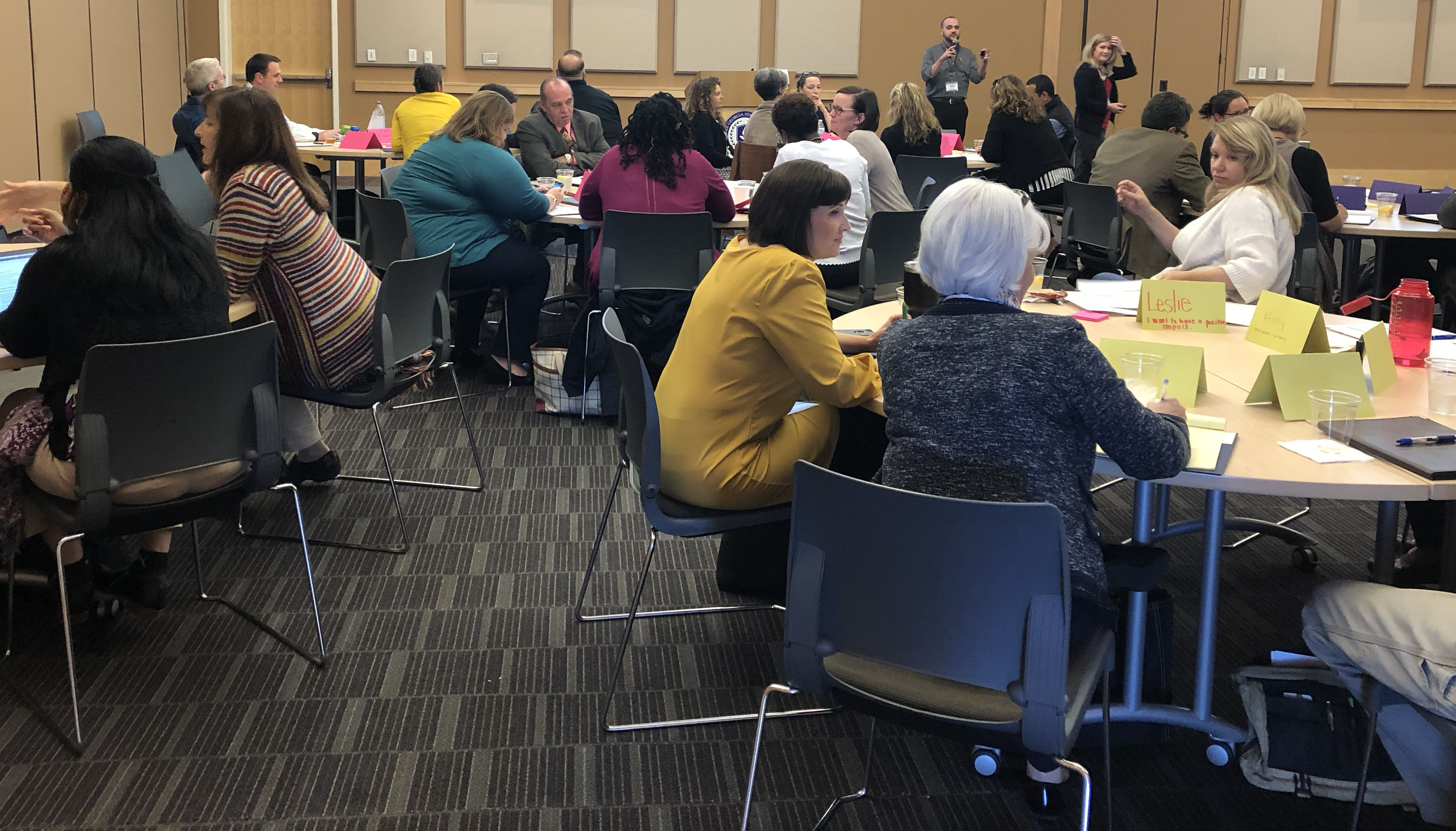 The Chancellor's Learning Scholars (CLSs) are representatives from each institution in the University System of Georgia (USG) who facilitate Faculty Learning Communities (FLCs) on their campuses.
FLCs are designed to give small groups of faculty (typically 8-10) the opportunity to engage in sustained, meaningful conversations about teaching and learning with supportive colleagues from across campus. Members will meet regularly throughout the length of the program as they explore areas of interest, leading to changes in their teaching practice.
At the end of the program, each CLS and FLC participant should be able to point to a change or innovation they have made in their classroom or on their syllabus to an assignment, activity, or course material as a result of their participation in the FLC.
CLS Coffee Breaks
Coffee Break: Final Projects
Coffee Break: Answers about stipends and expenses
Resources from the 2020 Kickoff Meeting
Welcome and Overview
Webinar recording
CLS Kick-off Introduction Presentation slides

Facilitating Your FLC
Webinar recording
Facilitating your FLC slides
CLS Toolkit 2020
2020 Webinar Series
Summer 2020 Webinar Series
Fall 2020 Webinar Series
Resources from the 2019 Kickoff Meeting
(click on name to download the file):
FLC Overview and Support Materials
Workshop Materials from CLS Kick-off Meeting
Brain-based Learning
Transparency in Learning and Teaching (TiLT)
High-Impact Practices (HIPs)
Scholarship of Teaching and Learning
Resources from the 2018 Kickoff Meeting
(click on name to download the file):
FLC Overview and Support Materials
Faculty Learning Communities Overview (PPT)
Editable recruitment flyer (PPT)
Workshop Materials from CLS Kick-off Meeting
Galle, Momentum through Chancellors Learning Scholars.pptx
USG Inclusive Pedagogy Workshop (PPT)