Contact Information
College and University Directories
Links to directories for Faculty and Staff, Students, College Presidents, Academic Officers, Business Officers, Human Resources Officers, Student Affairs Officers, Housing Officers, Registrars, etc.
College and Universities
Links to the institutions of the University System of Georgia.
Academic Resources
Credit Transfer Information
Transfer Officers
The Transfer Officers handle problems related to core curriculum transfer.
Grants, Scholarships, and Financial Aid
Federal Aid & Scholarships - GAfutures
Information on financial aid eligibility, options, how to apply, and other resources to pay for college.
HOPE Scholarship Program - GAfutures
HOPE - Helping Outstanding Pupils Educationally - is Georgia's unique scholarship program that rewards students with financial assistance in degree, diploma, and certificate programs at eligible Georgia public and private colleges and universities, and public technical colleges.
GSFC Grants and Scholarships
Information on Georgia Student Finance Commission grants and scholarships.
USG Technology Store
USG Technology Store
Offers University System of Georgia students affordable, brand name software and services for their work or personal computers.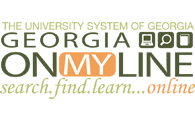 Georgia ONmyLINE provides access to online and distance education offerings from the public colleges and universities that make up the University System of Georgia.
---
The mission of the Georgia Student Finance Commission is to promote and increase access to education beyond high school for Georgians.