Championing Academic Quality in the University System of Georgia
Academic Affairs promotes and ensures academic quality in the University of System of Georgia. The various departments within Academic Affairs work closely with USG institutions to ensure that the citizens of Georgia can pursue further studies from a rich variety of high-quality academic programs -- undergraduate, graduate, and professional -- to meet their interests and lifelong career needs. Through the creation of policies and collaborative work, Academic Affairs advises and provides leadership on all academic-related areas to the members of the System. Academic Affairs promotes excellence in the classroom, drives innovation in delivery and pedagogy, and supports quality instruction and curriculum across the state. With key responsibility for academic and student affairs policy and guidance, as well as opportunity to advance innovation and excellence in key areas, the office supports collaborative activities on campuses that advance the System's core mission.
Meet Dr. Ashwani Monga
Dr. Ashwani Monga is Executive Vice Chancellor for Academic Affairs and Chief Academic Officer of the University System of Georgia (USG). Working closely with the USG's 26 public colleges and universities, he oversees the system's academic enterprise, which includes academic innovation, student affairs and enrollment management, student access and success initiatives, faculty development, academic collaborative programs, distance education, academic libraries, the Georgia Film Academy, the Georgia Public Library Service and the Georgia Archives. He also holds a faculty appointment at one of the USG institutions, the Georgia Institute of Technology, as a professor of marketing in the Scheller College of Business. Ashwani was previously a professor of marketing at Rutgers Business School and the Provost and Executive Vice Chancellor of Rutgers University-Newark.
Ashwani has published in leading marketing journals and has co-authored a book, "Becoming a Consumer Psychologist." His research on consumers decision making is focused on the psychology of time and money—how consumers value their time, how they spend time differently from money, and how time influences consumers' patience and self-control. He has held journal appointments as an Associate Editor (Journal of Consumer Psychology; Journal of Consumer Research; Journal of Marketing Research) and Editorial Review Board member (Journal of Marketing; International Journal of Research in Marketing). Ashwani's teaching spans the undergraduate, M.B.A., Ph.D., and executive education programs. He has contributed to doctoral education by teaching seminars, chairing dissertations, serving as a doctoral program coordinator, and organizing dissertation proposal competitions for the Society for Consumer Psychology.
Ashwani has received several awards for his teaching. He has also been commended for his research excellence. In 2018, he was named a Marketing Science Institute Scholar—one of 34 faculty selected from around the world. In addition, he has been honored with outstanding reviewer awards from the Journal of Consumer Psychology, the Journal of Consumer Research and the Journal of Marketing. He is also a recipient of the Young Alumni Achievers Award from his MBA alma mater, Indian Institute of Management, Ahmedabad.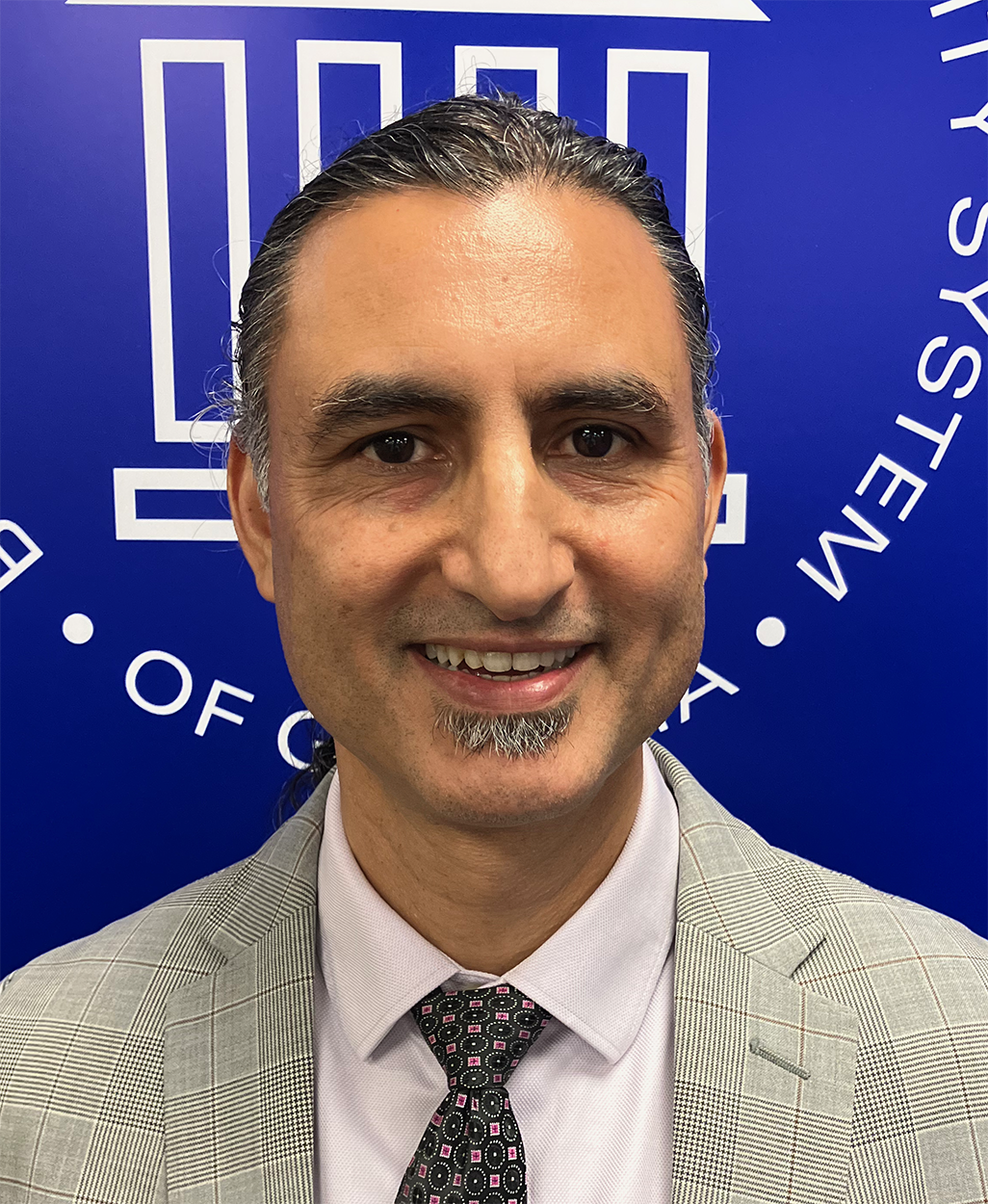 Departments within Academic Affairs
Academic Affairs Resources
Momentum Approach

Momentum provides a framework for understanding how institutions can maintain student progress toward a degree. A key component of the Momentum Approach was the intentional engagement of the whole campus community in support of student success.

Regents Centers for Learning Disorders

Services and resources for students with learning disorders.