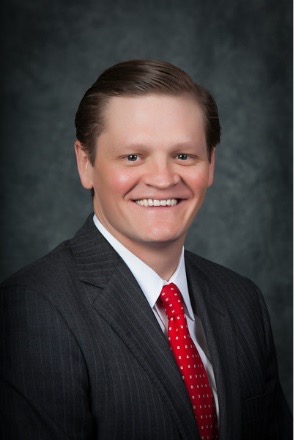 Doug Aldridge
Douglas R. Aldridge Jr., CFP®, is a private wealth financial advisor and president of the Aldridge Private Wealth Management Group in the Wells Fargo Advisors Financial Network. As president and lead partner of the practice, Doug is responsible for key client relationships, focusing on affluent families, foundations and institutions. He provides a broad array of wealth management and financial strategies as a certified PIM Portfolio Manager, and earned his CERTIFIED FINANCIAL PLANNER ™ certification in 2007.
Prior to starting his own firm in 2022, Doug was Managing Director – Investments at Wells Fargo Advisors from 2009-2022. He held a similar role at Morgan Stanley as a part of their investment bank's Private Wealth Management division from 2003-2009. Prior to Morgan Stanley, Doug spent time on the floor of the New York Stock Exchange working for the specialist firm Wagner Stott Bear. He also spent a year overseas working with a boutique estate planning firm, J. Sanz y Asociados.
Doug earned a B.A. in Spanish and Economics at Washington & Lee University, graduating with Honors. He also holds a MBA from Emory University's Goizueta Business School, where he earned the distinction of Beta Gamma Sigma.
Doug and his wife Grace are both Atlanta natives. They have six amazing children and live on a farm in Chattahoochee Hills, Ga. On their farm — Wild Fern Ranch — they have numerous animals and over 1,000 organic blueberry bushes.
They stay busy keeping up with their kids, involved at their schools, sports, barrel races and ballet/dance recitals. They are members of Southside Church in Newnan and Chattahoochee Hills. Furthermore, Doug has started and led multiple CLC (Christ Led Communities) small groups. He is also a part of The Westminster Schools of Atlanta alumni association.
Doug and his wife are most passionate about children, whether it's foster care, adoption or education. Their work in this area includes serving as foster parents through the Safe Families division of Bethany Christian Services and Families First over the years. Doug is on the boards of Families First (Georgia's leading non-profit family service agency), and also Wild Fern Ranch (formerly Serenbe Stables), a like-minded non-profit in Chattahoochee Hills that utilizes Equine Assisted Learning to help special needs and underprivileged children. He is fluent in Spanish.
Correspondence Address
1201 W. Peachtree St NW, Suite 2610
Atlanta, GA 30309
District: Thirteenth
Term: 02/08/22 - 01/01/2028
Tel.: 404-865-3217
---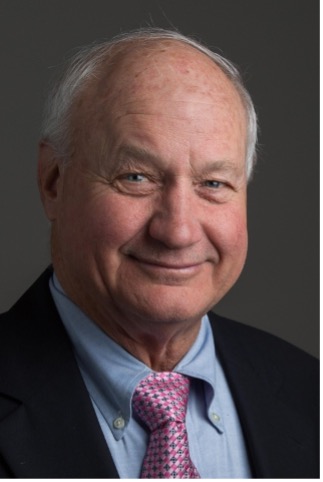 Tom Bradbury
Tom, a wise entrepreneur, has pursued innovation and perfected efficiency in homebuilding throughout his career. Through his vast experience, he created an integrated operating system called SMART Builder Solutions.
A graduate of the University of Georgia and Terry College of Business, with a bachelor's degree in Business Administration and a Major in Personnel Management, he is the consummate people person. His sincere, genuine leadership style assures him a loyal following of dedicated team members who share his values and work ethic.
Before assembling (and re-assembling) his current experienced Smith Douglas team, Tom founded Colony Homes of Atlanta in 1975 and ran that company in his personal, hands-on manner until he sold it to KB Home in 2003. He continued on as a consultant with KB Home through 2005, before launching Smith Douglas Homes in 2008.
Tom also founded Sodmasters Turf Farm in 2014. The main farm is located in Montrose, Georgia but also has a satellite location in Bennettsville, South Carolina.
Tom and his wife, Nell, reside in the Vinings area. They have 2 children and 7 grandchildren. They are both members of Northside United Methodist Church in Atlanta.
Correspondence Address
10944 Hwy 92
Woodstock, GA 30188
District: Eleventh
Term: 1/27/2022 - 1/1/2024
Tel.: 478-676-2499
---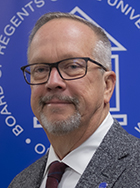 Richard "Tim" Evans
Richard "Tim" Evans founded Evans General Contractors in 2001, leading the company as President and CEO until January 2021. He now serves as Chairman of the Board of Directors, where he is responsible for the overall guidance and long-term strategies and initiatives of Evans. He has more than 40 years of construction experience and has led the Evans' team in becoming both a nationally and internationally recognized design-build firm.
Evans founded the Silver Lining Foundation, Inc. in 2009 to connect the Evans' offices with people and organizations making a difference locally, throughout the country, and abroad. Efforts have included grass roots, local, national, and international financial support, college grants and scholarships for financially challenged students, financial aid to the terminally ill and to economically distressed households, afterschool programs for urban and rural communities, support for veterans and Gold Star families, the MD Anderson Leukemia Research Foundation, and national charities.
Evans and his wife, EJ, have two children.
Correspondence Address
3050 Northwinds Parkway
Suite 200
Alpharetta, GA 30009
District: Sixth
Term: 01/09/2022 - 1/1/2029
Tel.: 678-713-7616
---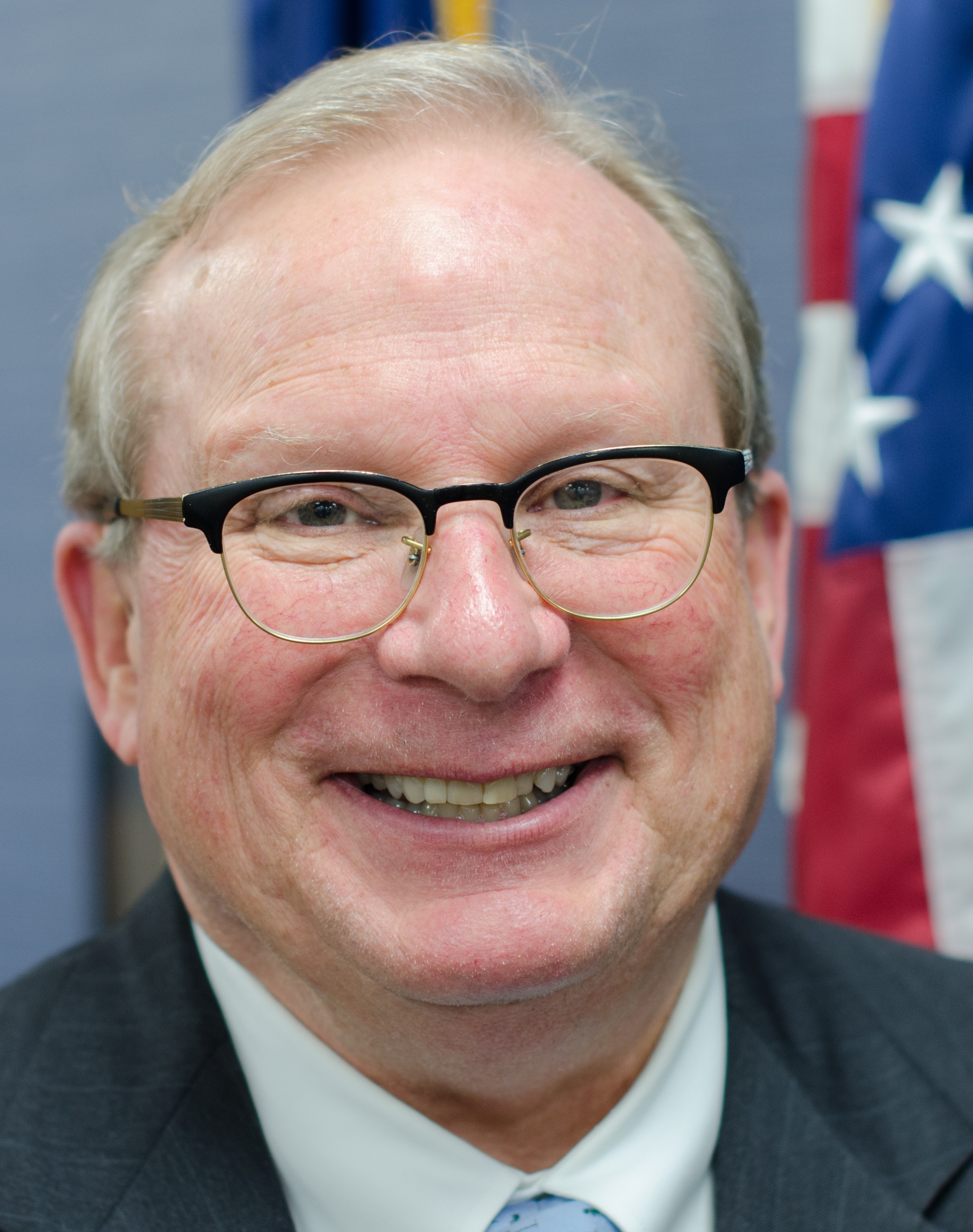 W. Allen Gudenrath
W. Allen Gudenrath is a senior vice president with Morgan Stanley's Wealth Management Division where his son joins him in their practice. Gudenrath joined this firm 32 years ago when it was the original Robinson Humphrey Company. During this time, he was a participant in Smith Barney's Chairman Counsel and served on the Chicago Option Exchange Advisor Counsel.
Allen's educational background includes a BBA from the University of Georgia, an AA degree from Reinhardt College and a College Preparatory degree from Notre Dame High School. Current and past outside business interest have included the Georgia Department of Economic Development – appointed Board of Director in 2012. Steering Committee Member on Governor Deal's Georgia Competitive Initiative, Founding Board Member of the Georgia Public Policy Foundation, Georgia Forestry Foundation – trustee, Leadership Georgia – co-recipient of the Frederick B. Kerr service award, J.W. Fanning Fellowship Designee and Reinhardt College Alumni Board of Governors. Allen is active in various local charitable organizations and an active member in the Macon Civic Club and Gridiron Secret Society.
He and his wife, Lynda, reside in Macon, have three children and four fabulous grandchildren. They are members of Vineville Methodist Church.
Correspondence Address
770 Saint Andrews Dr.
Macon, GA 31210
District: Eighth
Term: 1/1/18 – 1/1/25
Tel.: 478-471-2271
---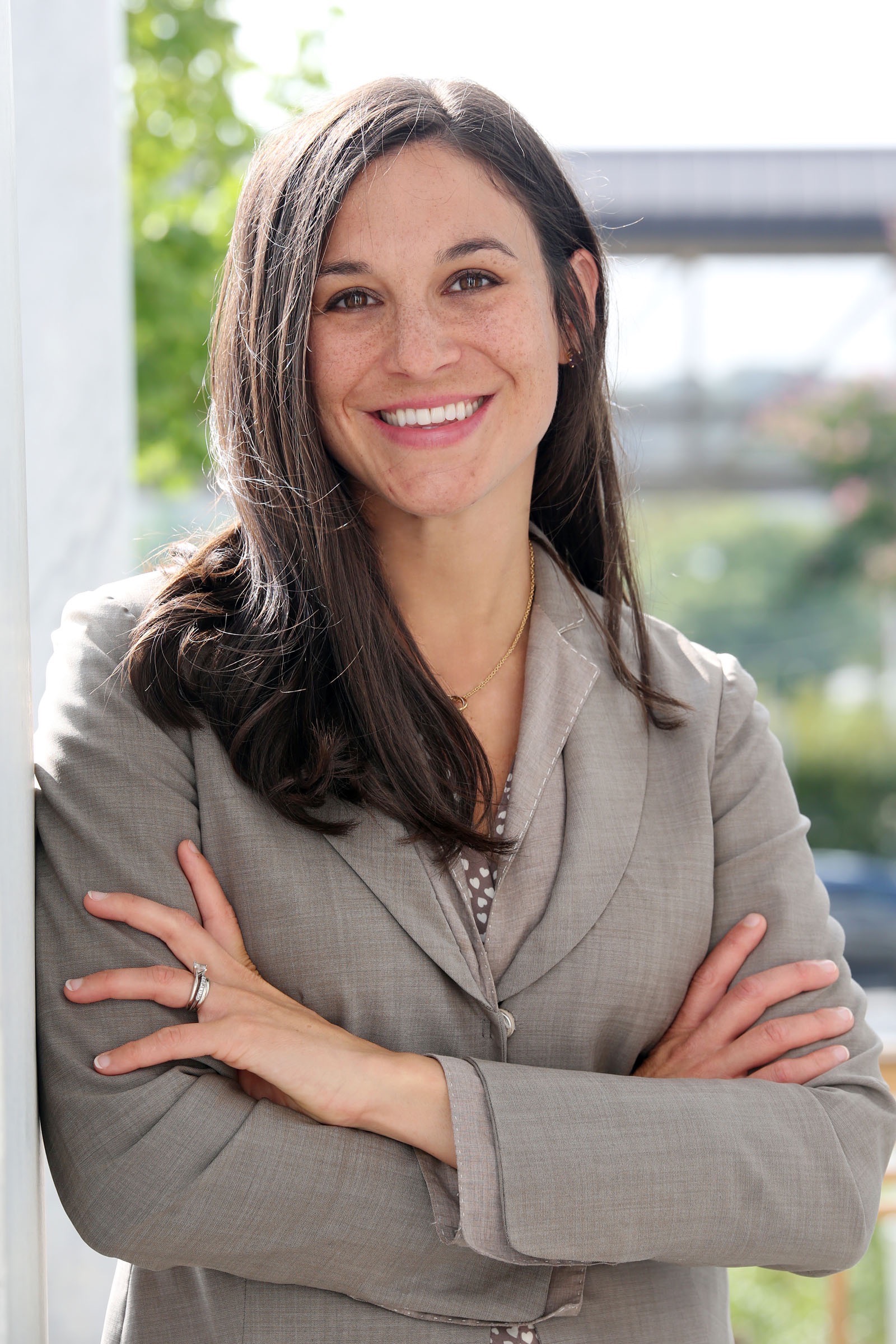 Erin Hames (Vice Chair)
Erin Hames is the Headmaster at Heritage Preparatory School, a classical Christian school in Atlanta, GA. She previously served as the President of ReformEd, a law and consulting firm focused on improving educational opportunities and outcomes for children and students. Prior to launching ReformEd, Erin served as Governor Nathan Deal's Deputy Chief of Staff and, prior to that, as Governor Sonny Perdue's Policy Director and Chief of Staff at the Georgia Department of Education. Erin started her career as a public school classroom teacher where she was named as her school's First Year Teacher of the Year. She received her undergraduate degree from the University of Georgia College of Education and a law degree from Georgia State University College of Law. She also earned a Women's Certificate from Southeastern Baptist Theological Seminary.
Erin is a member of the State Bar of Georgia. She received the 2016 Professional Achievement Award from the University of Georgia's College of Education, was a member of the 2013 40 Under 40 Class by the University of Georgia's Alumni Association and was selected as a 2010 Henry Toll Fellow by the Council of State Governments. She and her husband, Ben, natives of Clarksville, Georgia, live in Atlanta with their two young children, Isaac and Rachel.
Correspondence Address
1700 Piedmont Avenue N.E.
Atlanta, GA 30324
District: At Large
Term: 1/18/23 – 1/1/30
Tel.: 404-236-9135
---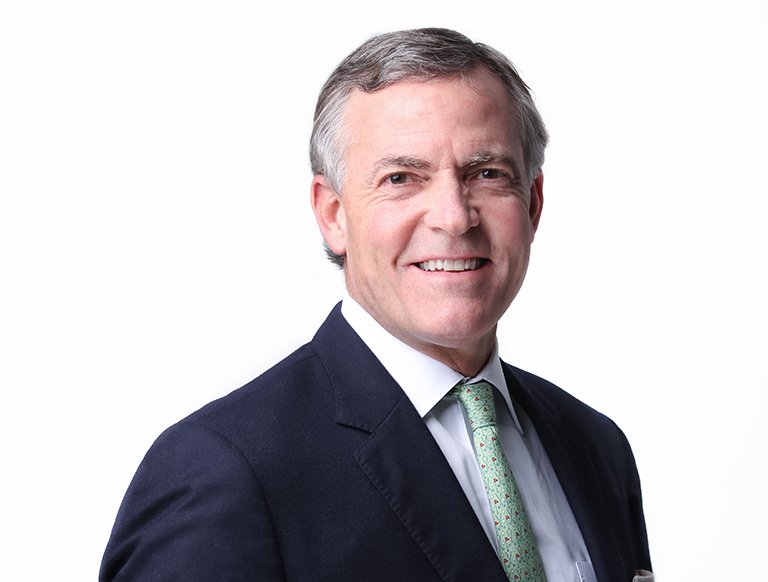 Samuel D. Holmes
Holmes is vice chairman of the world's largest commercial real estate services firm, CBRE, Inc. His focus is representing businesses with strategic planning and transaction services. He has successfully negotiated over 90 million square feet of sales and leases with an aggregate value of more than $15 billion.
Holmes is a native of Monticello and attended boarding high school at Baylor School. He is a graduate of the University of Georgia ('87 BBA in Finance). He is on the board of the Georgia Chamber of Commerce, Atlanta Speech School and Baylor School. He is the former chairman of both the University of Georgia Foundation and the University of Georgia Real Estate Foundation.
Holmes was appointed by Governor Kemp to the Georgians First Commission, a task force created to make Georgia the most attractive state for small business.
Holmes and his wife Lara ('88 UGA BBA and '90 Georgia State MBA) have three children, two who have graduated from the University of Georgia. His family is very involved at Northside United Methodist Church in Atlanta.
Correspondence Address
3550 Lenox Road, NE
Suite 2300
Atlanta, GA 30326
District: At-Large
Term: 7/16/19 - 1/1/26
Tel.: 404-504-7900
---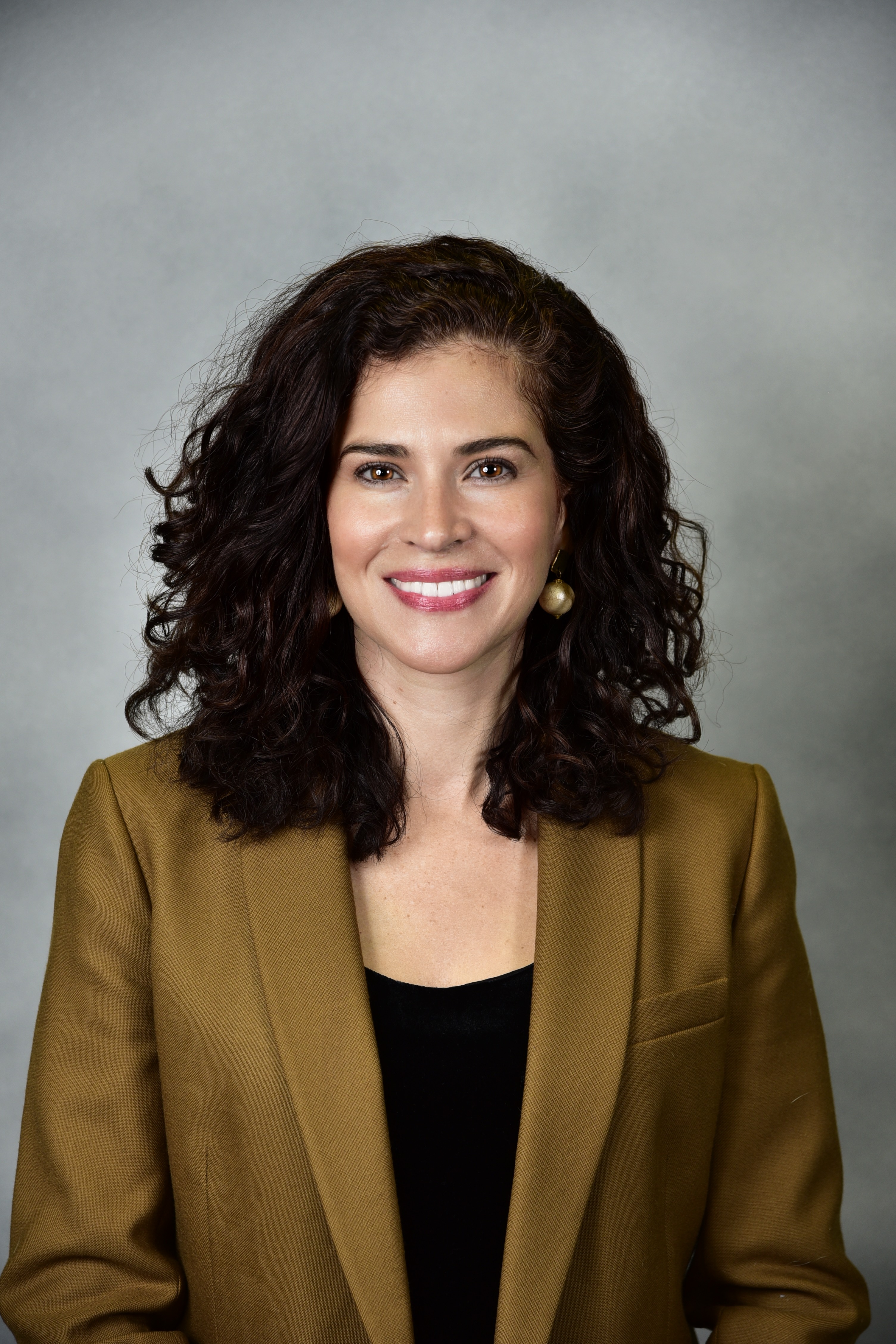 Bárbara Rivera Holmes
Bárbara Rivera Holmes is president and CEO of the Albany Area Chamber of Commerce, which for 113 years has made Albany work by investing in programs that build and support a prosperous economy and helping businesses connect, build, influence and lead. Holmes is likewise CEO of the Albany Area Chamber Foundation, the 501© affiliate of the Albany Area Chamber, which leads talent, economic, entrepreneurial and innovation initiatives that provide impact beyond the business community's normal reach. Together, the organizations build community and help design the path of Albany's future by solving businesses' biggest challenges, working with decision makers to inform smart policy and partnering with employers and educators to build a modern and adaptive work force.
The Albany Area Chamber's multi-year strategy to advance business success and economic opportunities includes development and implementation of the region's first business-led focus to leverage the region's diversity as a strength and a business imperative, and advancing Albany as a Military Community of Excellence. In 2023, the Albany Area Chamber Foundation released the Albany-Dougherty County Works! Talent Strategy 2.0 aimed at building a modern, adaptive workforce to meet the needs of today and to compete for the future.
In 2018, Holmes was appointed by then Georgia Gov. Nathan Deal to serve on the Board of Regents of the University System of Georgia, for which she chairs the Committee on Economic Development. The Board of Regents has oversight of Georgia's 26 public colleges and universities, the Georgia Archives and the Georgia Public Library System. In 2020, Holmes was appointed by then Georgia Lt. Gov. Geoff Duncan to co-chair the Rural Initiatives Subcommittee of the Georgia Innovates Task Force to help design the state's innovation blueprint. The Partnership for Inclusive Innovation is an outcome of the work, and is guiding efforts and pilots programs to help foster access, growth, entrepreneurship and innovation throughout the Georgia.
Holmes is a former journalist whose work has earned four awards for excellence in journalism from the Georgia Associated Press. Prior to her role at the Albany Area Chamber, Holmes was vice president of the Albany-Dougherty Economic Development Commission, where she developed the organization's business retention and expansion program to facilitate existing industry job creation and capital investment in Albany-Dougherty County, and its marketing programs.
The Georgia Hispanic Chamber of Commerce has twice named Holmes one of Georgia's "50 Most Influential Latinos," and she has been thrice recognized by Georgia Trend as a "Notable Georgian." Holmes is a 2014 graduate of Leadership Georgia, and served on the organization's Board of Trustees; a 2022 participant of the U.S. Chamber Foundation Business Leads Fellowship Program; and a 2023 graduate of the U.S. Chamber Foundation's Institute for Organization Management. She serves on the boards of the Georgia Chamber of Commerce and the Commodore Conyers College and Career Academy.
Holmes, who is bilingual, is a native of San Juan, Puerto Rico. She graduated from Florida Southern College in Lakeland, Fla., with degrees in journalism and in Spanish. She continued her studies at Estudio Sampere Internacional in Madrid and Alicante, Spain.
She lives in Albany with her husband, David, and their daughter, Alejandra.
Correspondence Address
Albany Area Chamber of Commerce Albany Area Chamber Foundation
225 West Broad Avenue
Albany, GA 31701
District: Second
Term: 1/1/18 – 1/1/25
Tel.: 229-434-8700
---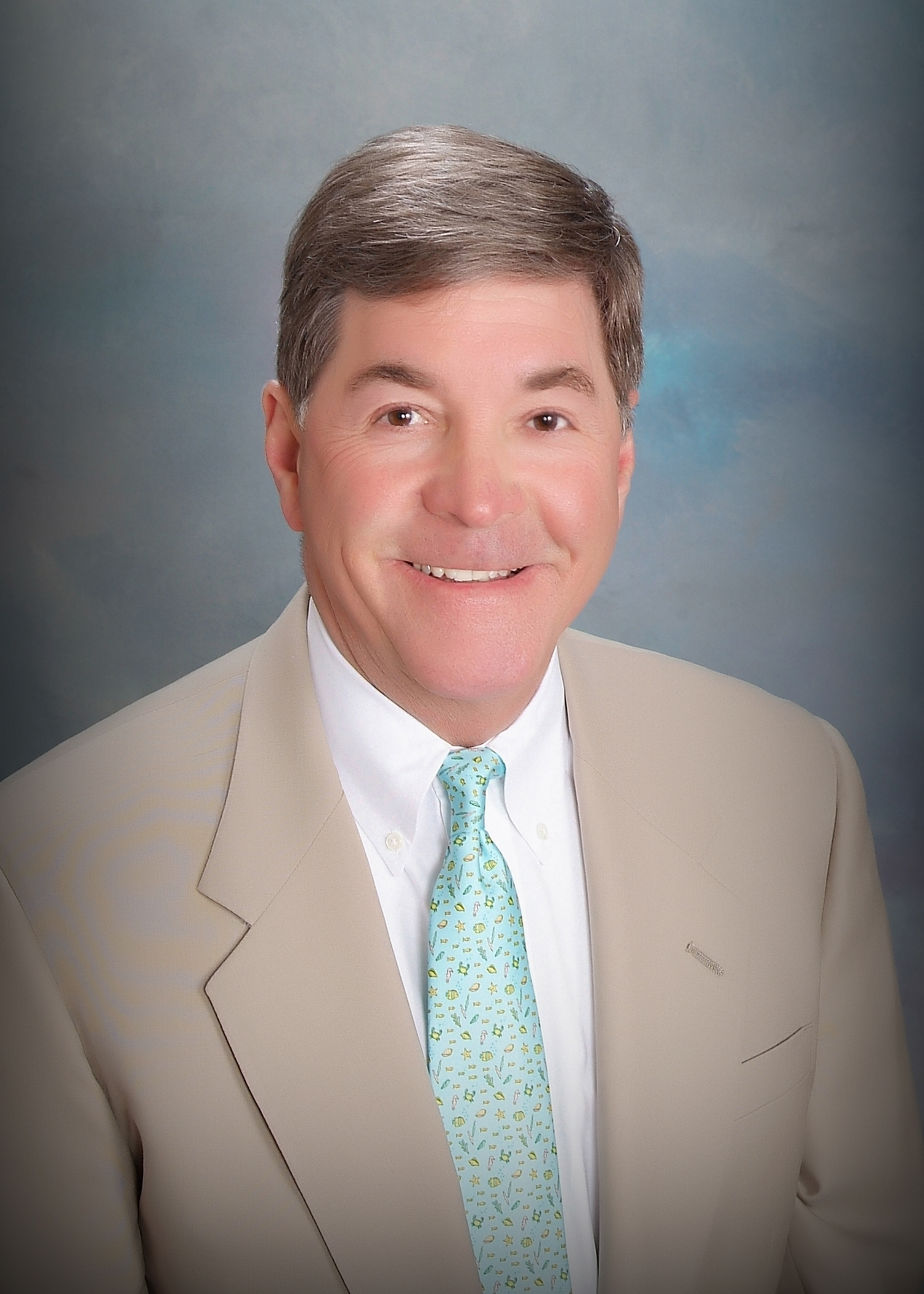 C. Thomas Hopkins, Jr., MD
Dr. Hopkins is board certified in orthopaedic surgery and orthpaedic sports medicine, engaged in private practice in Griffin as a partner of OrthoGeorgia. He served in the United States Air Force as a fighter squadron flight surgeon and orthopaedic surgeon. He is past president of the Griffin Rotary Club, Georgia Orthopaedic Society, and medical staff of Spalding Regional Hospital. Dr. Hopkins serves on the board of United Bank Corporation, United Bank of Griffin, Augusta University (MCG) Health System, and MAG Mutual Insurance Company. He was appointed to the Board of Regents by Governor Sonny Perdue in 2010 and reappointed by Governor Nathan Deal in 2018. He served as chairman of the board in 2017.
He has served on the boards of the Medical Association of Georgia, Georgia Health Strategies Council, Governor's Physician Partnership, Southern Crescent Technical College, Salvation Army and First Methodist Church of Griffin.
He is a member of the American Academy of Orthopaedic Surgeons and Arthroscopy Association of North America. Hopkins earned a bachelor's degree from Valdosta State University, attended the University of Georgia, completed his medical degree and residency at Emory University and is a member of Kappa Alpha Order and the Gridiron Secret Society.
He and his wife, Sara Lucas Hopkins, have two children, Charles Thomas Hopkins III, DMD and Paige Hopkins Parker, DPT.
Correspondence Address
C. Thomas Hopkins, M.D.
717 South 8th St.
Griffin, GA 30224
District: Third
Term: 1/1/18 – 1/1/24
Tel.: 770-227-4600
---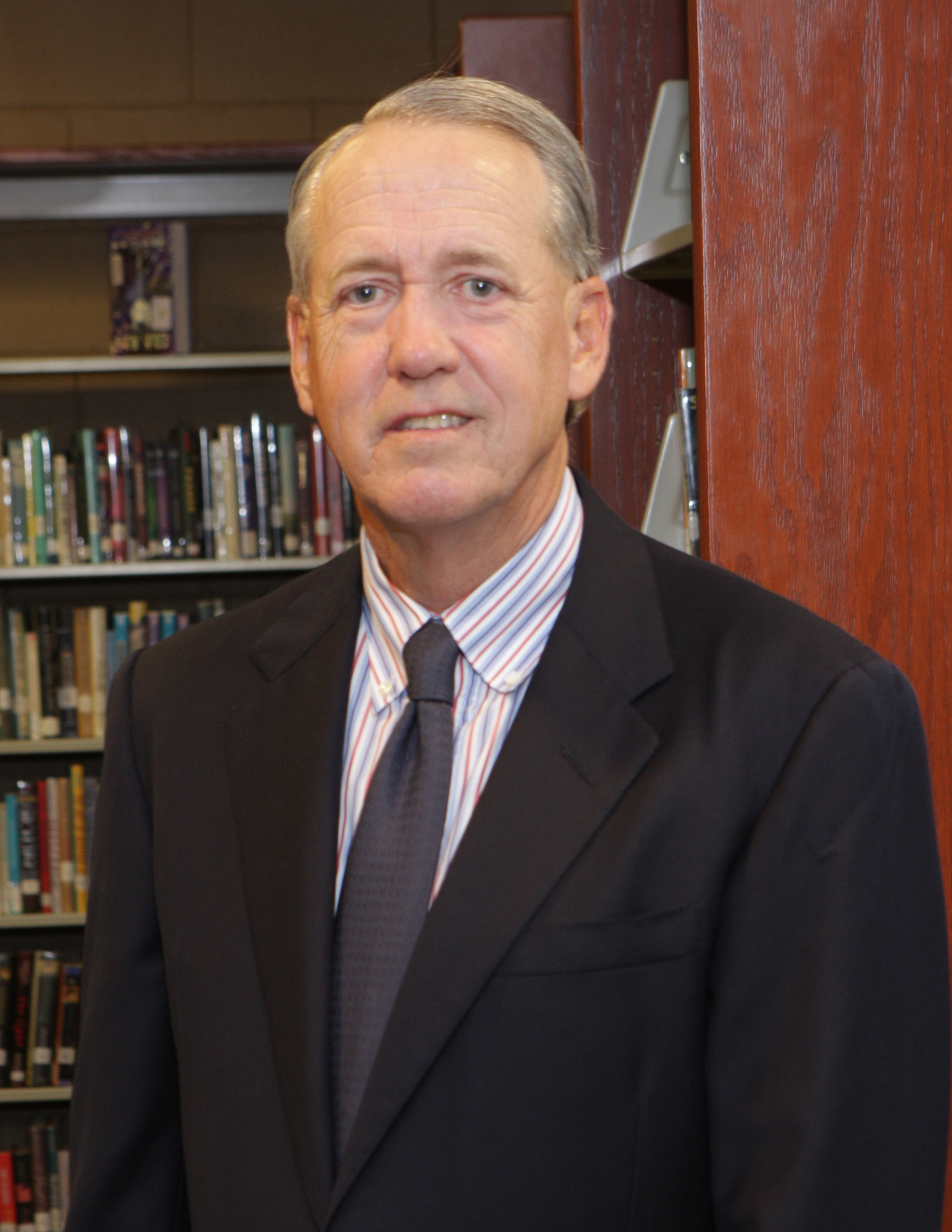 James M. Hull
Jim Hull is the founder and managing principal of Hull Property Group. He has led the acquisition, development and redevelopment of over 75 big-box retail, neighborhood and regional shopping centers, including 34 enclosed regional malls, which comprise the Company's 18 million plus square feet of owned retail portfolio located in 17 states.
Jim is a lifelong resident of Augusta, Georgia, and currently serves on the Board of Regents of the University System of Georgia. Jim has served on the Board of Regents for the past ten years, and he was recently re-appointed until 2030. He also serves on the boards of the Community Foundation of the CSRA and America's Warrior Partnership and is a past Chair of the University System of Georgia. Jim endowed the Hull Scholars programs at Augusta University, Paine College and Vanderbilt University. He is a long-standing member of the United Way's Alexis de Tocqueville Society and has been honored with the United Way's Founders Award. Jim received the President's Award from Augusta University, the Liberty Bell Award from the Augusta Bar Association and the Philanthropist of the Year Award from the Society of Fundraising Professionals. He is a Rotary Club Paul Harris Fellow, past president of the Augusta Assembly, and has been inducted in Junior Achievement's Business Hall of Fame and Beta Gamma Sigma's Honor Society. Jim holds a doctor of humane letters from Augusta University.
Jim is married to Karen Newton Hull. Jim and Karen enthusiastically support the Augusta community through their volunteer involvement in many civic initiatives and community organizations.
Correspondence Address
Hull Property Group, LLC
P.O. Box 204227
Augusta, GA 30917
District: At-Large
Term: 1/18/23 - 1/1/30
Tel.: 706-863-2222
---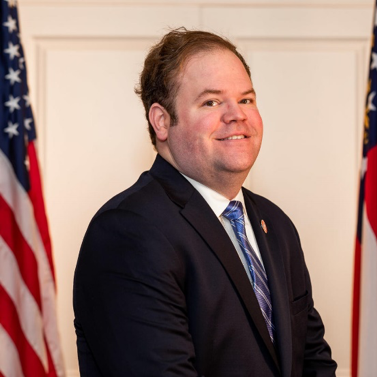 Cade Joiner
One year after earning a BBA in Marketing from the University of Georgia in 2001, Cade Joiner founded Shred-X Secure Document Destruction. Shred-X is one of the largest independent shredding companies in the Southeast and was named as one of the 100 fastest growing businesses in Georgia.
Joiner is the Chairman of the National Federation of Independent Business of Georgia, an organization with 8,000 member businesses across the state. He serves as a board member for the UGA Entrepreneurship Program, Georgia Chamber of Commerce, and Georgia Workforce Development Board, and he also advises the boards of several start-ups. The University of Georgia recently named him as one of its forty most distinguished graduates under the age of forty.
In 2018, Joiner served on the Finance Committee for Governor Brian Kemp and was also on the Executive Committee of the Kemp Inaugural. In early 2019, he was named the Co-Chairman of the Georgians First Commission. He regularly appears in the media discussing business issues and has been featured on Fox News, CNN, and in the Wall Street Journal.
Joiner and his wife, Katie, and sons live in Brookhaven. In his free time, he enjoys traveling and watching college football and basketball.
Correspondence Address
Shred-X Document Destruction
6595 Roswell Road, Suite G2538
Atlanta, GA 30328
District: Fourth
Term: 1/27/2022 - 1/1/2026
Tel.: 404-585-0792
---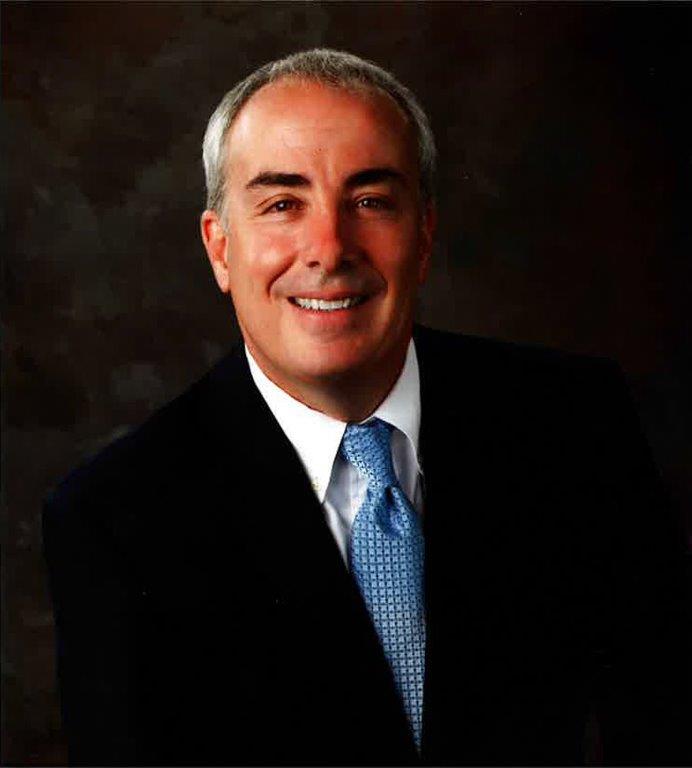 Patrick C. Jones
Patrick Jones is chairman of the board of PrimeSouth Bank, president of The Jones Company and president of Walker Jones Automotive Group. He spent over three decades of his career with Flash Foods, which under the leadership of Jones and his brother, Jimmy, became one of the largest convenience chains in the southeast. Flash Foods was on the cutting edge of technology, having been one of the first convenience chains with item-level inventory, a loyalty program and a proprietary retail pricing platform before being acquired in 2016 by CST Brands and, subsequently, Circle K.
Jones graduated from the University of Georgia in 1987 with a bachelor's degree in Risk Management. He currently serves on the Georgia Department of Transportation's Southern Georgia Citizen's Review Panel, which was created through the state's Transportation Investment Act. He previously served on the Bona Fide Coin Operated Amusement Machine (COAM) Operator Advisory Board, which helps the Georgia Lottery Corporation provide regulatory oversight to COAM businesses across Georgia.
Jones and his wife, Kara, have two children and reside in Blackshear, Georgia.
Correspondence Address
The Jones Company
201 Pendleton Street
Waycross, GA 31501
District: First
Term: 6/30/22 - 1/1/25
Tel.: 912-283-1661
---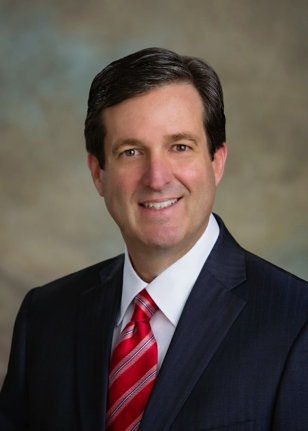 C. Everett Kennedy, III
Everett Kennedy is Chief Executive Officer and Broker of Berkshire Hathaway Kennedy Realty in Statesboro where, for thirty-seven years, he has specialized in residential and commercial sales and development.
Everett, a lifetime resident of Bulloch County, is a 1987 graduate of Georgia Southern University with a BBA in Finance. He is passionate about Georgia Southern athletics and committed to the education of the regional workforce.
He is a past and current President of the Statesboro Board of Realtors where he was named Realtor of the Year three times in his career. He served two terms on the Board of Governors for the Georgia Association of Realtors, and he is active in the community. Kennedy serves on the board of directors of the Statesboro Bulloch Chamber of Commerce, is a Rotary Paul Harris
Fellow and Charter Member of the Rotary Club of Downtown Statesboro, and serves on the Bulloch First Bank Advisory Board and Bulloch Academy Board of Directors. Kennedy is also active in the Sigma Chi Alumni Chapter. He was named to the "40 Under 40" class in 2005 by The Business Report & Journal. Everett and his wife, Staci, have three children: Greyson, Harrison, and Alexandra. They are active members of the Statesboro First United Methodist Church. Kennedy will represent the 12th Congressional District on the Board of Regents.
Correspondence Address
Berkshire Hathaway Kennedy Realty
1000 Bermuda Run Road
Statesboro, GA 30458
District: Twelfth
Term: 1/3/2020 - 1/1/2027
Tel.: 912-764-1122
---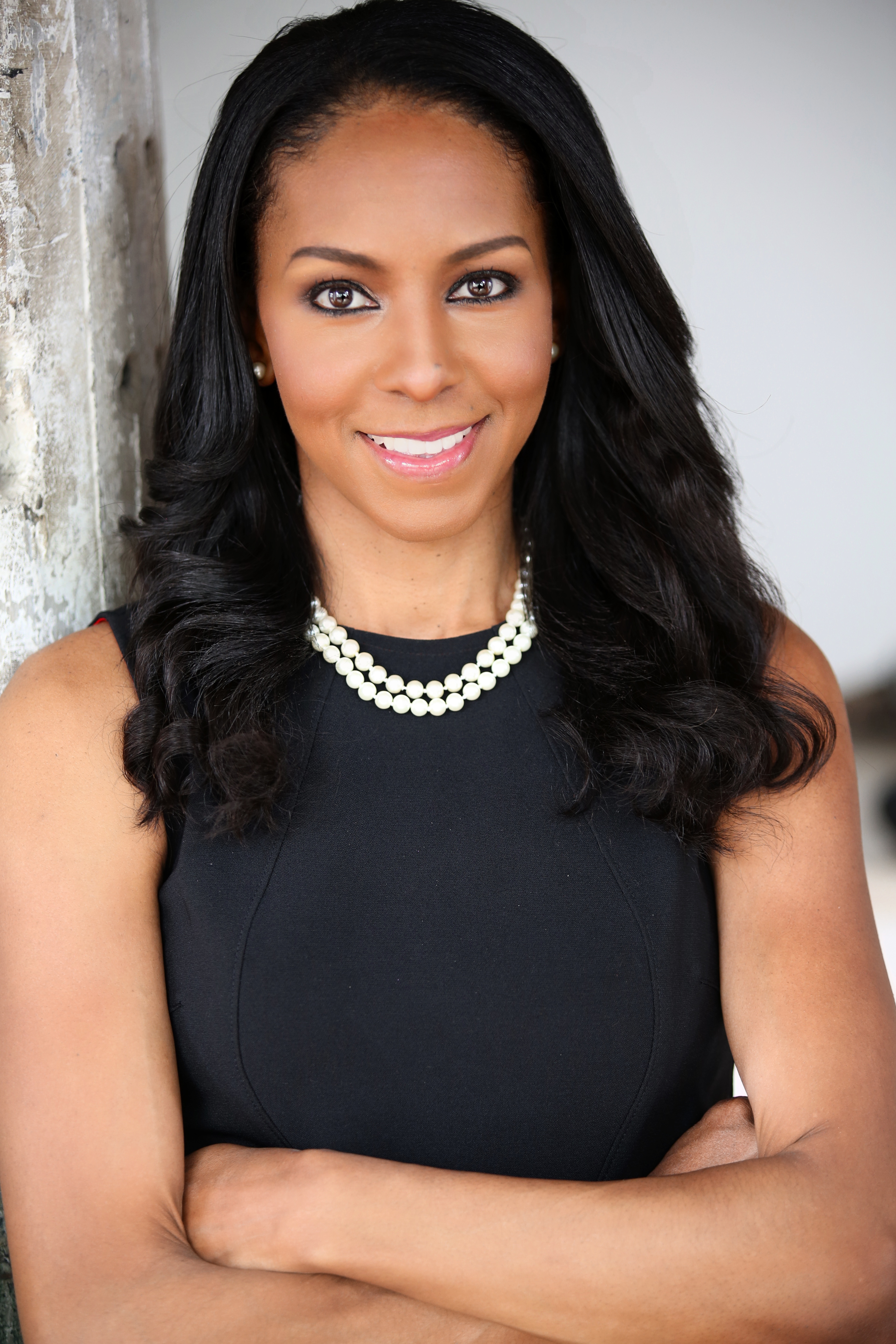 Sarah-Elizabeth Langford
Sarah-Elizabeth Langford is the Executive Director of the Development Authority of Fulton County which encourages development throughout Fulton County through incentives and other strategic initiatives. She is also a partner with Five Points Development, which builds market rate and affordable housing. She specializes in affordable housing and commercial construction projects, including business strategy and operations for companies doing government and commercial construction and facilities work.
A former First Lady of the city of Atlanta, Langford is passionate about community and service. She has worked on initiatives that include partnering with Google Fiber to provide low income families with technology and high-speed internet services. She also helped open a technology center and computer lab with the WNBA in partnership with the YWCA and supported the grand opening of technology incubator Tech Square Labs and the Vine City At-Promise Youth Center.
Langford is an Atlanta native and Pace Academy graduate. She was an NCAA Academic-All American gymnast at the University of Michigan in Ann Arbor, Mich., she received a B.A. in French. She went on to receive her J.D. from Howard University School of Law. While in law school, Langford worked for U.S. Congressman John Lewis and later worked for the D.C. Office of the General Counsel.
She has devoted much of her time to bringing greater awareness to the importance of early childhood education. She serves on the boards of the Atlanta Children's Museum, the Georgia Early Education Alliance for Ready Students (GEEARS), the Motherless Daughters Foundation and the nonprofit BIH.
Correspondence Address
2795 Peachtree Road
Unit #1401
Atlanta, GA 30305
District: Fifth
Term: 2/10/17 – 1/1/24
Tel.: 404-962-3255
---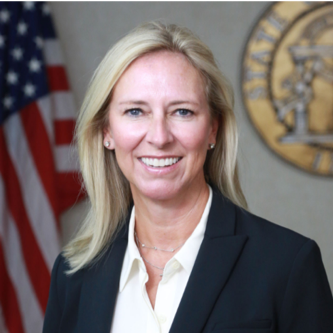 Lowery Houston May
Lowery Houston May grew up in rural Georgia in the small town of Nashville and received her bachelor's degree from the University of Georgia.
Lowery is a 2014 graduate of Leadership Georgia and received the organization's Cora Lee Fanning Award that year. She served as a program chair for Leadership Georgia in 2015, and she continues in an active role with the organization. Lowery serves on the Georgia Student Finance Commission, which helps students access higher education by providing financial aid options and programs to make college more affordable. She also serves on the Rome-Floyd County Land Bank Authority, which works to acquire, manage, maintain, and facilitate the redevelopment of underutilized, vacant, blighted, and tax-delinquent properties.
Lowery is an active member of the Young Life Rome-Floyd County committee and a long-time board member of Open Door Children's Home, a local group foster home in Rome. She serves on the Linda Brannen Williamson Foundation Rome Advisory Committee, a leadership development program for women founded in Statesboro in 2015.
Lowery previously worked in the insurance and staffing industries, and she currently assists with a family land management enterprise. She lives in Rome with her husband, Charlie, and their two children, Cappie and Charlie III. Their family attends Seven Hills Fellowship church. May will represent the 14th Congressional District on the Board of Regents.
Correspondence Address
3 Central Plaza, Number 333
Rome, GA 30161
District: Fourteenth
Term: 1/3/2020 - 1/1/2027
Tel.: 706-622-0260
---
Jose R. Perez
Jose R. Perez represents Georgia's 7th Congressional District. He lives in the City of Peachtree Corners in Gwinnett County and has been a resident for 35 years.
Mr. Perez is a familiar face to Education. He served on the Board of Education representing the 7th Congressional District from 2004 to 2011, and represented Georgia on the board of the National Association of State Boards of Education. Currently Mr. Perez is a Commissioner in the State Charter School Commission.
Mr. Perez is the Retired President of Target Market Trends, Inc. (TMT), a business consulting firm he founded in 2002. TMT helps clients develop strategies to target their markets and increase revenue. Mr. Perez also spent 25 years and retired from BellSouth working in various management capacities as well as an International Consultant with Gartner, Inc.
Mr. Perez is an American born in Cuba. His parents sent him to live with his grandparents in Key West, Florida at the age of 12 to escape Castro's regime. He lived in Florida, South Carolina, Texas, and New Jersey, before settling in Peachtree Corners, GA in 1983. He is married to Yolanda; and they are parents to Anabel, David, and Daniel. All are products of the Gwinnett County Public Schools and UGA. Yolanda also retired from AT&T, where they met. Ana, a past executive director with Turner, is married to Jason, mother to Jack, and lives in Manhattan. David, COO of the Carroll Organization, married to Brooke, is father to Dylan, Vivian, Gwyneth and Evelyn lives in Sandy Springs. Daniel is a Product Development Merchant with Home Depot lives in Sandy Springs, and has earned his MBA from the Terry College, UGA.
Mr. Perez has an M.A. in Economics from Florida Atlantic University in Boca Raton, Florida, and strongly believes that preparation and determination are the keys to success.
KEY PROFESSIONAL AND COMMUNITY ASSOCIATIONS
Commissioner - Georgia Literacy Commission (GLC)
Board Member of REACH Georgia: Chair of Finance Committee
Commissioner - State Charter School Commission (SCSC of Georgia)
Charter Member Georgia Gwinnett College Board of Trustees (GGC)
Adjunct professor of economics at GGC (10 Years)
Charter Member of The Marti Historical Society - Treasurer
Member Gwinnett County Public Schools (GCPS) Foundation Board
Past Member GA Board of Ed.7th District – (7 years) Represented GA on National Board of Directors NASBE
Past Gwinnett County Planning Commissioner (6 years)
Past Member of Board of Directors for the Gwinnett Chamber of Commerce (2 terms)
Past Member of GCPS Superintendent's Council of Community Advisors
Past Member of the Bureau of Census Advisory Committee (6 years)
Past Member of Georgia Chamber
Past Member of SCORE, SBA volunteer advisory arm
Correspondence Address
Target Market Trends
4321 Doerun Court
Peachtree Corners, GA 30092
District: Seventh
Term: 7/16/19 - 1/1/26
Tel.: 770-447-6019
---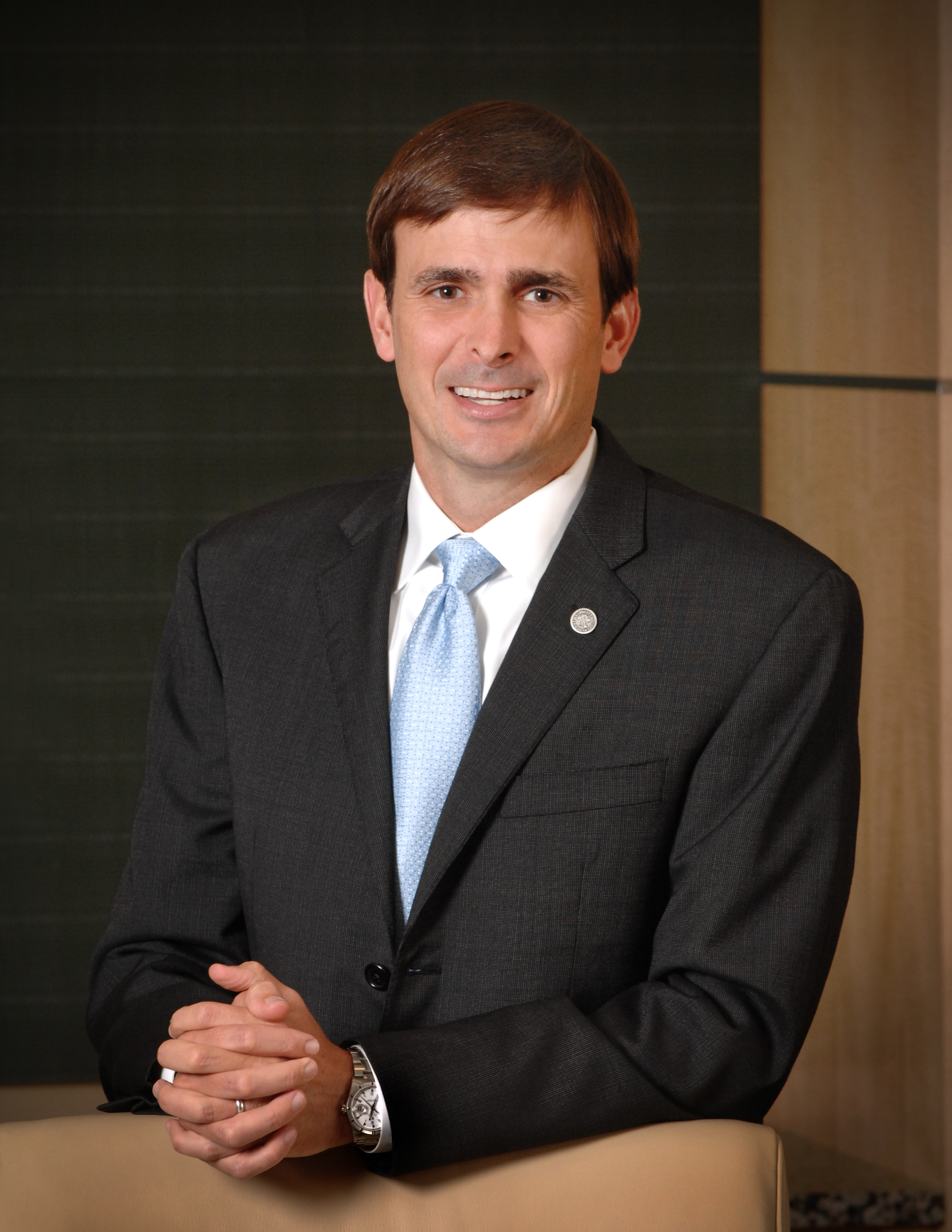 Neil L. Pruitt, Jr.
Neil L. Pruitt, Jr. is chairman and CEO of PruittHealth, Inc., an integrated health care company offering independent and assisted living, skilled nursing services, rehabilitation services, home health and hospice care as well as pharmacy services, community-based services, medical supplies and care management. Pruitt served as chair of the Board of Governors of the American Health Care Association and chair of the Georgia Health Care Association.
As shown by his February 2013, Congressional appointment to the Commission for Long Term Care – a 15-member panel charged with developing plans for a comprehensive, coordinated and high-quality system ensuring long-term care for older adults and people with disabilities, Pruitt has become a recognized leader in the health care profession. Pruitt served as chair of the Board of Trustees of the University System of Georgia Foundation, Inc. and currently serves as a Board Member for the Georgia Regents Health System.
He received a Bachelor of Arts degree in economics from the University of the South in Tennessee and was awarded a Master of Business Administration and a Master of Health Administration from Georgia State University. He is an active member of the Peachtree Presbyterian Church in Atlanta.
He and his wife, Mebane, have three children.
Correspondence Address
PruittHealth
1626 Jergens Court
Norcross, GA 30093
District: At-Large
Term: 1/27/2022 - 1/1/2027
Tel.: 770-806-6893
---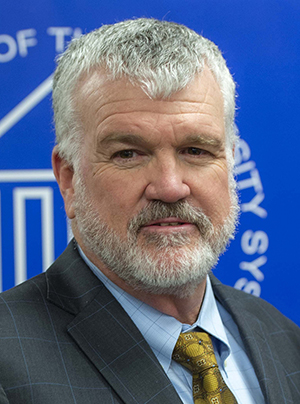 Harold Reynolds (Chair)
Harold Reynolds is the Chief Executive Officer of privately held BankSouth Holding Company headquartered in Greene County, Georgia. The company owns and operates BankSouth, BankSouth Mortgage headquartered in Atlanta, Coldwell Banker Lake Oconee Realty, and other subsidiaries. He is a graduate of Georgia Tech where he earned his bachelor's degree in Industrial Systems Engineering and has been inducted into the Council of Outstanding Young Engineering Alumni.
During the early 1980s, Reynolds was among the first developers of property near the newly impounded Lake Oconee. He was also General Manager of Greensboro Lumber Company, a local, innovative manufacturer of pine and hardwood timber products. The company operated a steam-powered electrical generating plant that was entirely fueled by waste and byproducts of milling and logging operations. The facility was one of the first in Georgia to export excess generation capacity to the electrical grid.
In 1987 through 1992, Reynolds was a founding partner, the President, and the Chief Operating Officer of Linger Longer Development Company. The company was the owner, developer, and operator of Reynolds Plantation, now known as Reynolds Lake Oconee. Reynolds served on Savannah-based Coastal Bankshares Board of Directors. He was a founder and director of Specialty Surgery Center Partners.
Governor Zell Miller appointed Reynolds to the State Board of Technical and Adult Education, now known as the Technical College System of Georgia. He served for ten years as the chairperson of the capital outlays committee and a two-year term as board chairman during the thirteen years that he was a board member.
Reynolds and his wife, Lesley, reside on Lake Oconee. They have an adult daughter, Chandler, and a son, Jackson, attending Southern Methodist University. Reynolds represents the 10th Congressional District on the Board of Regents.
Correspondence Address
BankSouth
6340 Lake Oconee Pkwy.
Greensboro, GA 30642
District: Tenth
Term: 1/3/2020 - 1/1/2027
Tel.: 706-363-9915
---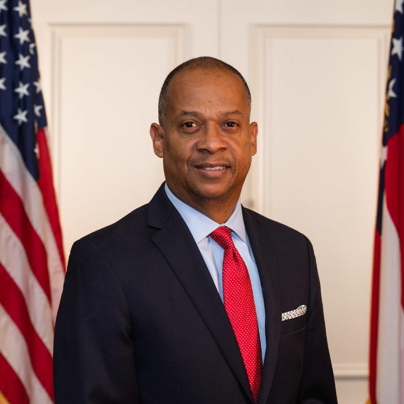 T. Dallas Smith
T. Dallas Smith is the Founder and Chief Executive Officer at T. Dallas Smith & Company. He leads all new business development initiatives. His role includes overseeing all brokerage affairs related to the company and providing chief liaison services to key clients.
Dallas began his commercial real estate career in 1982 at Atlanta Air Center Realty under the guidance of Thomas W. Tift as leasing and management representative for the portfolio. In 1989, he became the first African-American broker at Cushman & Wakefield of Georgia. His affiliation with the company opened doors for many minority brokers.
In 1995, he pioneered the brokerage division for H.J. Russell & Company, an African-American owned construction and management firm, where he served as Vice President of the Brokerage Division. Dallas led the company initiative of acquiring forty parcels of real estate, a full city block in the intercity of Atlanta resulting in a mixture of office, retail, and multifamily developments now valued at over $20 million. In 2006, with the blessing of the late Herman Russell, Dallas opened T. Dallas Smith & Company, specializing in tenant representation. T. Dallas Smith & Company has led projects across the country with metrics exceeding more than seven million square feet of commercial property leasing and acquisitions and five thousand acres of land purchases. Since its inception, the team has grown exponentially, successfully leading transactions totaling over $15 billion in aggregate value.
Dallas, a Georgia State University alumnus, is the Chair of the Real Estate Committee at his alma mater. He also serves on the boards of the Council for Quality Growth and Atlanta Commercial Board of REALTORS. He has been awarded numerous honors including Atlanta Most Admired CEO in 2017, Atlanta Commercial Board of REALTORS' Realtor of the Year in 2018, and Empire Board of Realists Broker of the Year in 2018. T. Dallas Smith will serve as an at-large member of the Board of Regents.
Correspondence Address
101 Marietta Street NW
Suite 2350
Atlanta, GA 30303
District: At-Large
Term: 1/3/2020 - 1/1/2027
Tel.: 404-525-8212
---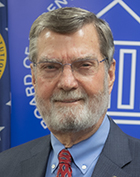 James K. Syfan, III
In 1984, Jim and his two sons founded Turbo Logistics Inc. It grew to over $100 million in sales, and 2006 was sold to OHL.
In 2011, Jim Syfan and his sons founded and became joint owners of Syfan Logistics Inc., of which Jim is Chairman and CEO. Jim also serves as Chairman and CEO of Turbo Truck Center Inc., Turbo Sales & Leasing Inc., and Syfan Transport Inc.
Throughout his career, he has served on the First Board of Directors for Transportation Intermediary Association (TIA), Board of Directors for Agricultural Transport Division of the American Trucking Association (ATA), Board of Directors for Georgia Motor Trucking Association (GMTA), President of the Georgia Chapter of the Transportation Brokers Conference of America, Secretary of the Transportation Brokers Conference of America, Founder and Chairman of the TIA Foundation, TIA, GMTA, ATA as a regular member. He is an active member of his community, having served on the Northeast Georgia Hospital Service Board, Northeast Georgia Health Systems, Inc. Hospital Authority: Strategic Planning Committee, Hall County Planning Commission, Hall County Parks & Leisure Board, Hall County Efficiency Committee, Gainesville-Hall County Metropolitan Planning Organization, Hall County Unified Development Code Committee, Board Member of the Greater Hall Chamber of Commerce, Rotary Club of Gainesville, Brian Kemp Finance Committee, Randy & Friends Board Member. Board of Directors for the Mike Cottrell College of Business at UNG, Member of the Supply Chain Advisory Board at UNG and Appalachian State. In 2020, Governor Kemp appointed Syfan to serve on the Lake Lanier Islands Development Authority. Syfan serves as Treasurer and is a member of the Convention Center Construction Committee.
The Syfan Logistics Charitable Fund has been established to assist with needs in the local community, with an emphasis on children's health care and for our Syfan employees. The Fund has contributed to creating the Syfan Logistics Lab and the Mike Cottrell College of Business at UNG.
He and his wife Gloria have two sons, five grandchildren, and 10 great-grandchildren. They reside in Gainesville.
Correspondence Address
Syfan Logistics
2037 Old Candler Road
Gainesville, GA 30507
District: Ninth
Term: 01/09/2022 - 1/1/2029
Tel.: 770-287-8485
↑ Top