Teaching and Learning Centers Program Spotlight
USG's Office of Faculty Development is pleased to recognize unique and successful programs of our Teaching and Learning Centers around the system through our Program Spotlight.
---
Summer 2021 Webinar Series
April 20, 2021
Jump to past webinars and recordings
A special thank you to the teaching and learning centers around the USG for helping to make this series happen.

---
How to Help Students Write a Resume
August 4, 11 AM - 12 PM

How do we help students transfer learning from classroom to career? This session is for faculty who are interested in helping students navigate their career exploration but are not sure how to help them translate classroom learning into employable skills on their resume. Participants will learn a simple framework for helping students communicate the skills and knowledge they acquired in the classroom.
Facilitator:
Mariko Izumi, Columbus State University

---
Past Webinars
Reflection-Based Classroom Activities
June 9, 11 AM - 12 PM

Music. Words. Images. Movement. A quiet moment. Each of these can inspire reflection. Reflection can help students make connections between who they are and what they are learning, separate their own feelings of self-worth from their performance, and re-center in the moment. Reflection helps students think about their learning, their processes, and how it makes them feel. In this webinar, we will examine various means of reflection in-action and reflection on-action through in-class and out-of-class activities, and give students the tools to be successful and think differently.

Facilitators:
Denise Domizi, University System of Georgia
Becky Johnston, University of North Georgia

---
Free Technology Tools to Teach YOUR Way
June 18, 11 AM - 12 PM

Our Learning Management Systems are robust with tools for many different methods of teaching and learning, but do you ever find yourself searching for new tools for a different learning experience? You're in luck! In this webinar, instructional design and digital learning power-duo Tiffani Reardon and Tammy Powell will show free technology tools to help you teach in new and creative ways while also working smarter, not harder. Participants will walk away with a list of free tools and practical tips and ideas for implementing them in all class modalities.
Facilitators:
Tiffani Reardon, University System of Georgia
Tamara Powell, Kennesaw State University

---
Student Readiness: Returning to Campus
June 22, 11 AM - 12 PM

Calling together a class of learners to meet physically should mean offering them a valuable experience. How can we maximize the impact of our time together in person? Also, how can we acknowledge and overcome students' (and maybe our own) resistance to return to class? In this webinar, participants will reflect and draw upon lessons and knowledge gained during the shift to remote learning, including an increased focus on emotional well-being. We will recommend evidence-based strategies for the return to class that respect the expense of time and energy needed, for both students and faculty.
Facilitators:
Judy Orton Grissett, Georgia Southwestern University
Susan Hrach, Columbus State University
Josie Baudier, Georgia Highlands College

---
Designing ePortfolios to Support Student Learning: The Hows, Whys, and Some Stories
June 29, 11 AM - 12 PM

ePortfolios allow students to tell their story of learning. Students act as tours guides and direct faculty and staff through important moments in their educational journal. In this webinar, we point to the AAC&U's work on ePortfolios as a high-impact practice, introduce digital platforms you might adopt to document student learning, and tell the stories of two students and their ePortfolios.
Facilitators:
Michael Rifenburg and Lindsay Linsky, University of North Georgia

---
Motivation and Gamification
July 7th, 11 AM - 12 PM

Create engagement through gamification in a manner consistent with cognitive and motivational science. Long Gamification is a new term associated with increased motivation to learn and based on the cognitive research behind psychology. Through Gamification, our purpose is to utilize game mechanics (points, badges, teamwork, leaderboards, etc) and enable learners to be inspired to extrinsically learn the material. The purpose is not to make a 'game' but to engage students through the science of motivation. This webinar will discuss what gamification is, why game mechanics are engaging, and how to apply these concepts in a learning environment. Through implementation of gamification, these techniques and components can be adapted to current teaching practices to benefit our students.
Facilitators:
Jeff Mastromonico and Lynsey Steinberg, Augusta University

Link to webinar recording
Handout: Gamification Checklist
PPT slides (PDF)
---
Documenting Effective Teaching Behaviors
July 20, 11 AM - 12 PM

Make the most of your professional development experiences and showcase your teaching innovations and accomplishments! Using our Critical Teaching Behaviors framework, we'll discuss how you can create a reflective narrative of effective teaching using evidence from instructional artifacts you already have or could easily create.
Facilitators:
Lauren Barbeau, University of Georgia
Claudia Cornejo Happel, Embry-Riddle Aeronautical University

Nearpod asynchronous link, Code: ZKQ2J
This link will allow participants to work through the slides and activities while watching the presentation.

Narrative starter activities
Note: the doc is set to "View Only" access. To create an editable version, click "File" and select either the "Make a Copy" or "Download" option.

Critical Teaching Behaviors materials request form
---
Building a Certified Peer Observation Program: Improving Teaching and Removing Biases
July 28, 11 AM - 12 PM

Are you applying for tenure/promotion or undergoing post-tenure review? Are you an administrator evaluating faculty teaching? There are inherent flaws in the sole use of Student Evaluations of Teaching (SETs) to measure teaching efficacy- so how do you balance tenure and promotion portfolios with other forms of evidence? The Center for Teaching, Learning, and Leadership at the University of North Georgia (UNG) is planning a Certified Peer Observation Program designed to be a non-threatening way to improve teaching through peer feedback from a fully trained observer. Faculty can use the observation as an alternative and unbiased metric to balance SETs. We will provide a preliminary overview of the system under development at UNG, will offer suggestions for how to incorporate peer observations into teaching portfolios, and we encourage participants to bring their own ideas to share.
Facilitators:
Rebecca Johnston, Roger Runquist, Carl Ohrenberg, Lindsay Linsky, University of North Georgia

Link to webinar recording
PowerPoint (PDF)
---
Find recordings from previous webinars here:
Summer 2020 | Fall 2020
---
Welcome to Peter Berryman
January 22, 2021
The OFD is happy to welcome Peter Berryman to the Office of Faculty Development team! He is coming in as the director of digital instruction, and will be helping with the integration of new technologies within all online faculty development efforts of the USG. See bio below.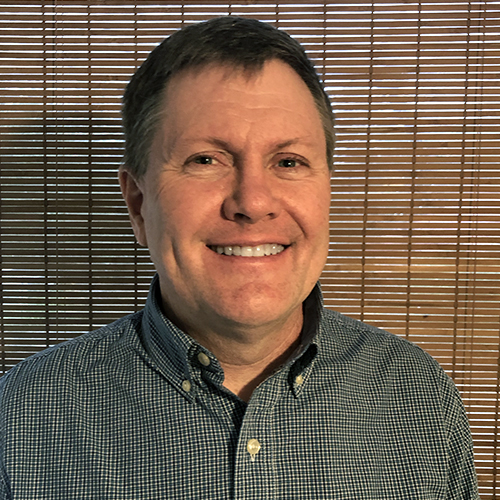 Peter Berryman joins the USG Office of Faculty Development as Director of Faculty Development for Digital Instruction after nine years at Georgia Southern University's Center for Teaching Excellence. Peter brings 24-years combined experience as an online instructor and instructional designer in higher education.



At Georgia Southern, Peter developed and facilitated many CTE resources supporting online faculty including the institution's Teaching Online Courses Program certifying online faculty as well as workshops on Quality Matters course design standards and Web accessibility guidelines.

Peter's background in higher education also includes 14 years as a face-to-face or online instructor for the Savannah College of Art and Design, Southern New Hampshire University, Art Institute of Pittsburgh, and Georgia Southern University. As a professional graphic and Web designer, Peter's list of southeastern clients included Chatham Area Transit, HLC Hotels, and DR Horton Homes.

Peter earned an MFA degree at the Savannah College of Art and Design in Graphic Communications, BA in Communications, at Rowan University, and an AAS in Photographic Illustration at the Rochester Institute of Technology.
---
2021 Regents' Awards Winners
January 7, 2021
USG's Office of Faculty Development is pleased to announce the winners of the 2021 Regent's Awards for Teaching Excellence. Winners of the Felton Jenkins, Jr. Hall of Fame Award, the Online Teaching Award, and of the Scholarship of Teaching and Learning Award will be honored at the annual Regents' Scholarship Gala in fall, 2021 (date to be announced). Winners of the Momentum and Program Awards will be honored at an upcoming Board of Regents meeting.
These prestigious awards represent the USG's highest recognition for teaching and advising, and illustrate our commitment to ensuring academic excellence for the citizens of Georgia. Please join us in congratulating these exceptional individuals and programs.
Winning portfolios can be found here.
Felton Jenkins, Jr. Hall of Fame Faculty Awards
State Colleges
Kimberly Hays
Dalton State College

State Universities
Michele Hill
University of North Georgia

Research and Comprehensive Universities
Arpita Saha
Georgia Southern University

Regents' Awards for the Scholarship of Teaching & Learning
Julie Stanton
University of Georgia

Caroline Muñoz
University of North Georgia

Regents' Award for Excellence in Online Teaching
Michael Schatz
Georgia Institute of Technology

Regents' Momentum Year Award for Excellence in Advising and Student Success
University Advising & Student Transitions
Valdosta State University

Regents' Momentum Year Award for Excellence in Teaching and Curricular Innovation
GC Journeys
Georgia College and State University

Regents' Teaching Excellence Award for Department or Program
Writing and Communication Program
Georgia Institute of Technology

Further, all Regents' Award nominees and winners will be invited to submit a best practices piece that highlights student engagement in their face-to-face or online classroom. These essays will go through a double-blind peer review process, and those that are accepted will be published in Volume 3 of Engaged Student Learning: Essays on Best Practices in the University System of Georgia. You can see Volumes 1 and 2 at www.usg.edu/facultydevelopment/engaged_student_learning.
---
Fall 2020 Webinar Series
September 2, 2020
A special thank you to the teaching and learning centers around the USG for helping to make this series happen.
Upcoming Webinars
There are no upcoming webinars in the Fall 2020 Webinar Series. Please see recordings of past webinars below, or visit recordings of our Summer Webinar Series.
Past Sessions and Resources
Engaging Students
September 29, 2020 11 AM – 12 PM
In this interactive session, we will discuss how to leverage technologies to create engaging learning experiences while making it manageable for you as an instructor. We will focus on technologies and strategies you could use to facilitate three elements of student engagement: communication, connection, and interaction. Whether you are teaching in-person, hybrid, or online classes this Fall, please join us for a discussion on engaging students and supporting their success. Come with your questions and share with your colleagues what has worked well in your teaching.
Facilitator:
Chaohua Ou, Georgia Tech

Webinar materials:
Link to Webinar
Worksheet and webinar materials
Padlet Posts

Creating Community in Hybrid and Online Courses
October 2, 2020 11 AM- 12 PM
Students, especially first and second year students, are very influenced by their classroom environments; students and faculty alike may feel disconnected in today's socially distanced classrooms. While online environments are certainly different from face-to-face environments, there are many ways to create a sense of community in hybrid classes that match, or even exceeds, traditional face-to-face class engagement. During this webinar we will explore how to bridge that divide to develop a positive and supportive learning environment that will allow all learners to succeed.
Facilitators:
Laura Carruth, Georgia State University
Josie Baudier, Georgia Highlands College

Webinar materials:
Link to Webinar
Creating Community slides (PDF)
Hybrid High-Impact Practices (HIPs): What we know and where we might go
October 6, 2020 11 AM – 12 PM
Have you ever wondered: am I alone in trying to transfer [insert your incredible HIP here!] to an online/hybrid environment? Does it have to be this difficult? Will students still be challenged to learn more deeply through a hybrid experience? Short answer: you are not alone! Since March 2020, instructors across American higher education have confronted this question–one framed by disciplinary norms, institutional resources, personal resources (namely, time), departmental cultures, etc.
Dr. Thomas Chase Hagood (director of the Division of Academic Enhancement at the University of Georgia and chair of the LEAP State Georgia consortium) along with Dr. Shannon Brooks (director of the Office of Service Learning at the University of Georgia) are excited to facilitate this session exploring hybrid HIPs research, advocacy, and campus practices. We trust participants will leave the session more knowledgeable of core research on hybrid HIPs; eager to participate with HIPs communities of practice here in Georgia; and, equipped with powerful examples of how you might adapt hybrid HIPs for your courses, program, or campus.
Facilitators:
Chase Hagood, University of Georgia
Shannon Brooks, University of Georgia

Webinar materials:
Link to Webinar
HybridHIPs slides, Part 1
HybridHIPs slides, Part 2
Promoting Intellectual Engagement
October 9, 2020 11 AM – 12 PM
You've moved your course online: How do you inspire the same level of creative excitement about discovering connections, exploring insights, and working together to construct deep understandings of the material? In this session, we will provide you with guidelines and specific strategies for creating the environment that supports intellectual engagement and exploration in your asynchronous online course.
Facilitators:
Amy R. Austin, eCampus
Beth René Roepnack, eCampus

Webinar materials:
Link to Webinar
Slides
Promoting Intellectual Engagement Online Handout
Summative and Formative Assessment
October 12, 2020 11 AM – 12 PM
As learning models shift between face to face, hybrid, and remote, how we facilitate and assess learning naturally shift as well. Traditional models of homework, in-person exams, and student presentations necessarily require rethinking and flexibility. How might we approach these changes to assessments in ways that are equitable, feasible, and motivational?
In this workshop, we use the backwards course design process and Transparency in Learning and Teaching (TiLT) framework to think through ways to create summative and formative assessments that are aligned with course objectives, effectively demonstrate student learning, and are feasible in multiple learning contexts.
Facilitators:
Rebecca Pope-Ruark, Georgia Tech
Carol Subiño Sullivan, Georgia Tech

Webinar materials:
Link to Webinar
Reframing Assessment in Uncertain Landscapes Workshop Handout
Resources Handout-Reframing Assessment in Uncertain Landscapes (Expanded handout put together with the Chancellor's Learning Scholars in mind.)
Workshop Slides: Reframing Assessment in Uncertain Landscapes
Cultivating Self-Care and Burnout Resilience in Uncharted Waters
October 15, 2020 11 AM – 12 PM
This session will explore what burnout is, how our current circumstances can exacerbate a sense of overload, and how burnout syndrome may impact students and their learning. Participants will leave with suggestions regarding how to cultivate self-care and wellness in all domains of life, and how to embed these techniques as a pedagogical practice in the learning paradigm. Finally, participants will learn how to foster resilience to keep the boat afloat amidst these uncharted waters.
Facilitators:
Becky Johnston, University of North Georgia
Tamara Payne, Fort Valley State University
Rebecca Pope-Ruark, Georgia Tech

Webinar materials:
Link to Webinar
Slides
Checklist for Transparent Assignments.pdf
Transparent Assignment Template

Treating Cheating as a Growth Opportunity (for our students and for us, too)
October 19, 2020 11 AM – 12 PM
When a student cheats, what emotions do we experience? It's hard to step aside from our instinctive negative responses to these incidents, but they're important opportunities for both faculty and students to treat as learning opportunities. In this session, we'll use case studies as a basis for sharing responses to complex situations. We'll consider ways that we can prevent or lessen academic dishonesty, and how – if it does occur – our responses can result in the most meaningful growth for our students.
Facilitators:
Susan Hrach, Columbus State University
Mariko Izumi, Columbus State University

Webinar materials:
Link to Webinar
Resources
Case 1
Case 2
Case 3

Hybrid Classrooms: Four case studies
October 27, 3-4 PM
What does it look like to return to the classroom? What do the students experience? In this webinar, we will discuss different modes of hybrid classrooms. A panel of four faculty members who are teaching hybrid courses this fall will share how they are engaging students both in the classroom and online, how they are accommodating the changes in classroom space, and will share ideas for how this has led to unique opportunities not previously explored. Participants will have time to ask questions of the panel. 
Panelists:
Jamie Landau, Valdosta State University
Jason Lee, East Georgia State College
Keith Pacholl, University of West Georgia
Tamara Payne, Fort Valley State University

Webinar materials:
Link to Webinar
Hybrid panel title slides
Jamie Landau's slides
Keith Pacholl's slides
Back to the Classroom: Moving Forward
November 10, 11 AM-12 PM
Masks, physical distancing, and the flexibility to alternate between on-campus and synchronous online class sessions have allowed campus-based classes to resume for many of us. However, recent evidence from faculty indicates that some types of flexibility leads to a decline in engagement and academic performance for students who are choosing to shift to online sessions. In this presentation we share lessons learned from our return to campus, and offer recommendations for moving forward.
Facilitators:
Jennifer Knott, Columbus State University
Randy Garver, Columbus State University

Webinar materials:
Link to Webinar

Get Your Students to Read: Transform Learning with Perusall
November 18, 1-2 PM
Learning is a social experience — it requires interactions and interactivity. The coronavirus pandemic has been a good opportunity to rethink our approach to teaching. Moving some tasks to an online format suggests that many activities that have traditionally been synchronous and instructor-paced, can be made asynchronous and self-paced. Through Perusall, Eric Mazur, Balkanski Professor of Physics and Applied Physics at Harvard University, will demonstrate how to move information transfer and sense-making online and make it interactive, promoting social interactions between students. In addition, he will discuss how the platform promotes intrinsic and extrinsic motivation to improve student performance.
Video introduction and pre-webinar assignment
Panelists:
Eric Mazur, Harvard University, Co-founder of Perusall
Lauren Barbeau, Georgia Southern University

Webinar materials:
Link to Webinar
---
OFD Summer Webinar Series
May 28, 2020
A special thank you to the teaching and learning centers around the USG for helping to make this series happen.
Check out the Fall 2020 Webinar schedule.
Summer 2020 Webinars
Connecting in the Time of Corona: Techniques to Listen and be Heard
As faculty we communicate on many levels both formally and informally, and new demands are being made on our communication skills. Join us for this interactive webinar to boost your communication skills, both remote and face-to-face. The session will address employing active listening skills for reciprocal communication, establishing clear expectations, and creating a work space to serve well in an online environment.
Facilitators:
Carl Ohrenberg, University of North Georgia
Mary Carney, University of Georgia
Wendi Jenkins, University System of Georgia
Becky Johnston, University of North Georgia

Webinar materials:
Link to Webinar recording
Handout
PPT Slides
Small Teaching Online: Minor Changes, Big Impact
When instructors integrate even small, evidence-based changes to an online course, the efforts can pay off in better learning outcomes for their students (Darby & Lang, 2019). This workshop will provide specific, small changes that instructors could try throughout the semester to overcome common barriers to online learning (e.g. building community and fostering student autonomy).
Facilitator: David Glassmeyer, Kennesaw State University
Webinar materials:
Engaging Online Learners Through Synchronous Meetings
Teaching before the bell rings by Peter Newbury
Small online teaching tips by Joe Hoyle
Transparency in Learning and Teaching (TILT)
17 Online Instructors' Advice from Inside Higher Ed
Trauma-informed teaching strategies from Chronicle of Higher Education

Online Course Design and Course Planning
Are you unsure of how to start planning your courses for the fall? Have you wondered if you are designing your online course in the best way possible? Regardless of the delivery modality you use to facilitate courses, you will need to establish and implement a course design plan. In this webinar, we will explore course design principles, including organization, engagement, alignment, and learner support. If you are new to online teaching or new to online course design, please join me for this interactive webinar where we will explore how to purposefully plan your course.
Facilitator:
Josie Baudier, Georgia Highlands College
Webinar materials:
Link to Webinar recording
Course Design PPT
TILTing Your Online Assignments
Even when you think you have clearly outlined the expectations for an assignment, there are often students who are confused about what they are supposed to do and how they are supposed to do it. Sometimes they figure it out along the way, but too often they either waste time because they do not understand the assignment, turn in something that is not what you were hoping for, or give up all together.
All students benefit from transparently designed assignments (Winkelmes et al., 2016; Winkelmes, Boye, & Tapp, 2019). These assignments 1) have a clearly defined purpose, 2) list the tasks students will perform, and 3) explain the criteria for success. The Transparency in Learning and Teaching (TILT) Higher Ed Project has found that students in more transparent courses generally indicate improvements in their academic confidence, sense of belonging, and employer-valued skills, especially for underserved students. This session will explore the compelling evidence for the effectiveness of TILTed assignments and will offer techniques for applying evidence-based practices that create clearer assignments.
Facilitators:
Jesse Bishop, Georgia Highlands College
Jordan Cofer, Georgia College
Denise Domizi, USG
Rod McRae, University of West Georgia
Marina Smitherman, Dalton State University

Webinar materials:
Link to recording
TILT Presentation Slides
TILT Supplemental Materials
Essay Outline, shared by Marla Means from Georgia Highlands College

Supporting Students During Uncertain Times
This session will focus on practical things that faculty can do to support students and to increase the probability of academic success and student satisfaction in the remote environment. In particular, the session will focus on specific commentary provided during and after the sudden transition to online instruction, in order to best understand student perspectives. Content will focus upon effective engagement, proactive feedback, personal connection, promoting wellness, and maintaining academic excellence while teaching remotely.
Facilitator:
Becky Johnston, University of North Georgia
Webinar materials:
Link to recording
SupportingStudents.pdf
Supporting Students outline
Supporting Adjunct/Part-time Instructors
This webinar provides an overview of synchronous and asynchronous modules designed to support non-tenure track instructors. Participants will also brainstorm structures already in place at their local institutions that could be leveraged to support non-tenure track instructors.
Facilitator:
Michael Rifenburg, University of North Georgia
Webinar materials:
Link to recording
Slides

Facilitating Online Discussions in Both Synchronous and Asynchronous Environments
Are you tired of teaching into the online void or struggling to get students interacting in discussions online? Have students expressed to you that they consider discussions "busy work" or do the bare minimum without engaging or developing a sense of community? Designing effective online discussions can be challenging and just at the moment we may not have a lot of time to dedicate to thorough design. This online webinar will explore best practices in designing asynchronous and synchronous class discussions in the online environment. Participants will receive step-by-step instructions for a low-tech simple yet effective model for creating engaging asynchronous discussions, examine how to transition a variety of engaging in-person classroom discussion techniques to the synchronous online environment, take away example engaging discussion prompts, and have the opportunity for active personal reflection on past success with creating engaging online discussions.
Facilitators:
Jim Berger, Georgia College
Marina Smitherman, Dalton State College

Webinar materials:
Link to recording
Engaging Online Discussions - Slides
Engaging Online Discussions Handout
Humanizing Your Online Course
This session/workshop will present faculty and faculty developers with concepts, skills, and strategies to humanize the online learning environment, from overarching approaches to targeted, micro-level approaches. Participants will be able to recall key concepts and be provided opportunities to discuss how they might use strategies in their courses to humanize and personalize learning experiences.
Facilitator:
Jesse Bishop, Georgia Highlands College

Webinar materials:
Link to recording
Humanizing Online Learning - Slides
---
Keep Teaching USG
March 19, 2020
Keep Teaching USG is a resource developed to assist faculty as they make the rapid shift to remote instruction for the remainder of Spring 2020 semester.
The site includes guides from the USG and institutions to help both faculty and students. It is being updated regularly.
↑ Top