Teaching and Learning Centers Program Spotlight
---
Welcome to the 2018-2019 USG SoTL Fellows
April 17, 2018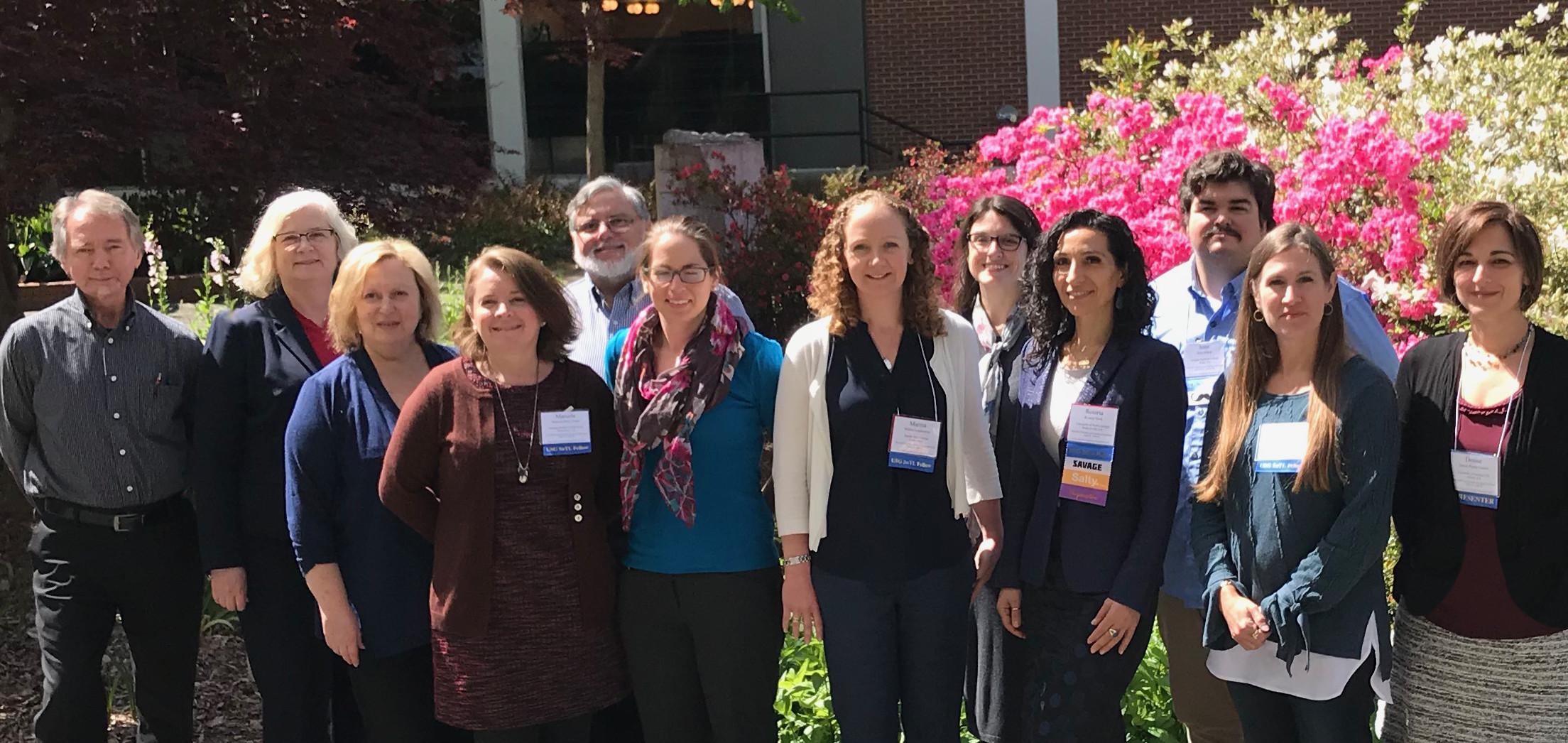 We welcomed the third cohort of the USG Scholarship of Teaching & Learning (SoTL) Fellows in Athens, Georgia earlier this month as they met for their kick-off and orientation during the USG Teaching & Learning Conference. These ten scholars from across the USG will meet regularly over the course of the year as they design and develop a classroom-based research project.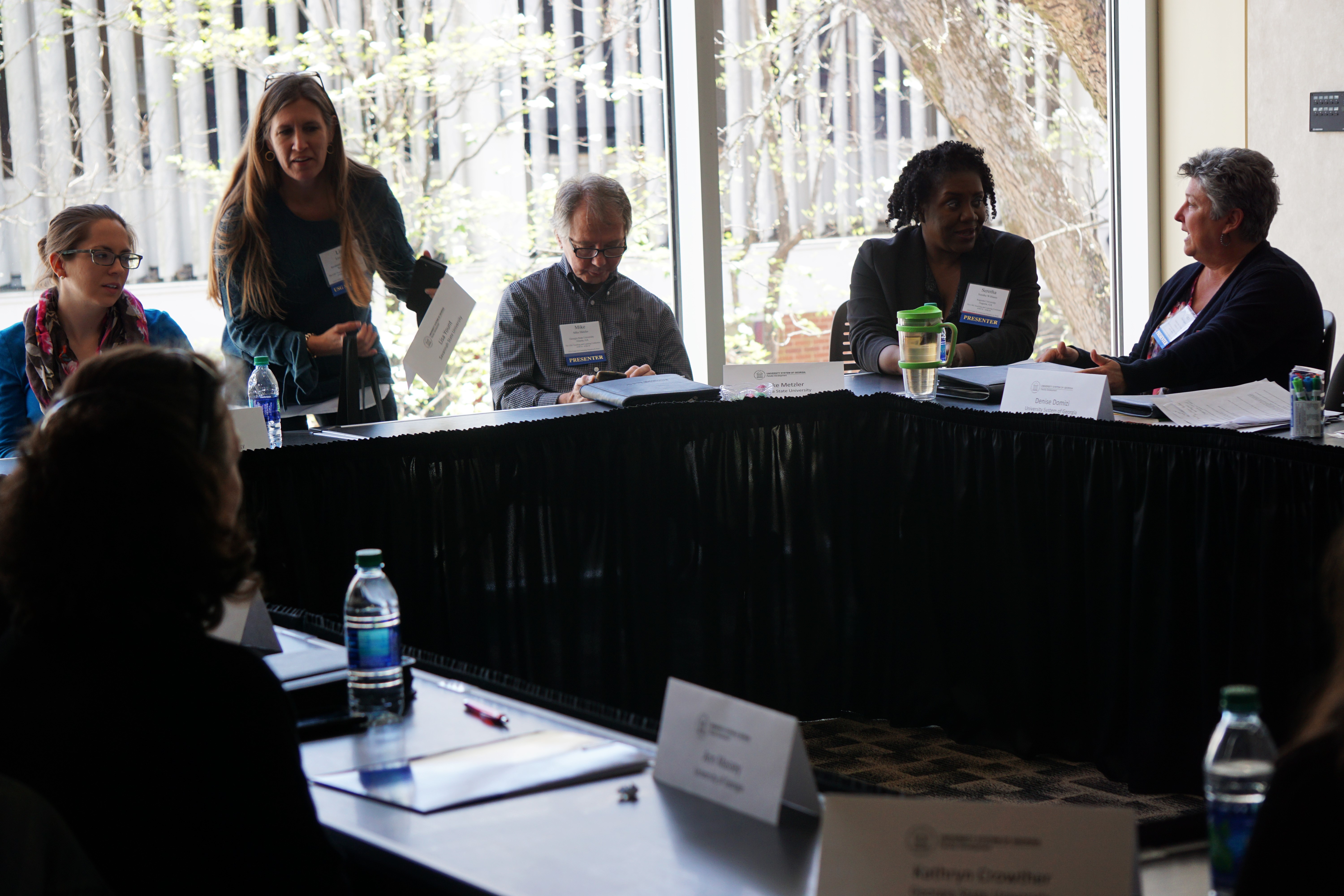 During the course of their three-day orientation, they met with the previous USG SoTL Fellows cohort; attended presentations by Kim Fowler from UGA's Human Subjects Office and Rebecca Rose, the USG SoTL Fellows embedded librarian; and had conversations with Dr. Mike Metzler, one of the program's mentors.
They concluded the orientation with a mini-poster session where they shared their most current thinking about their SoTL projects with each other.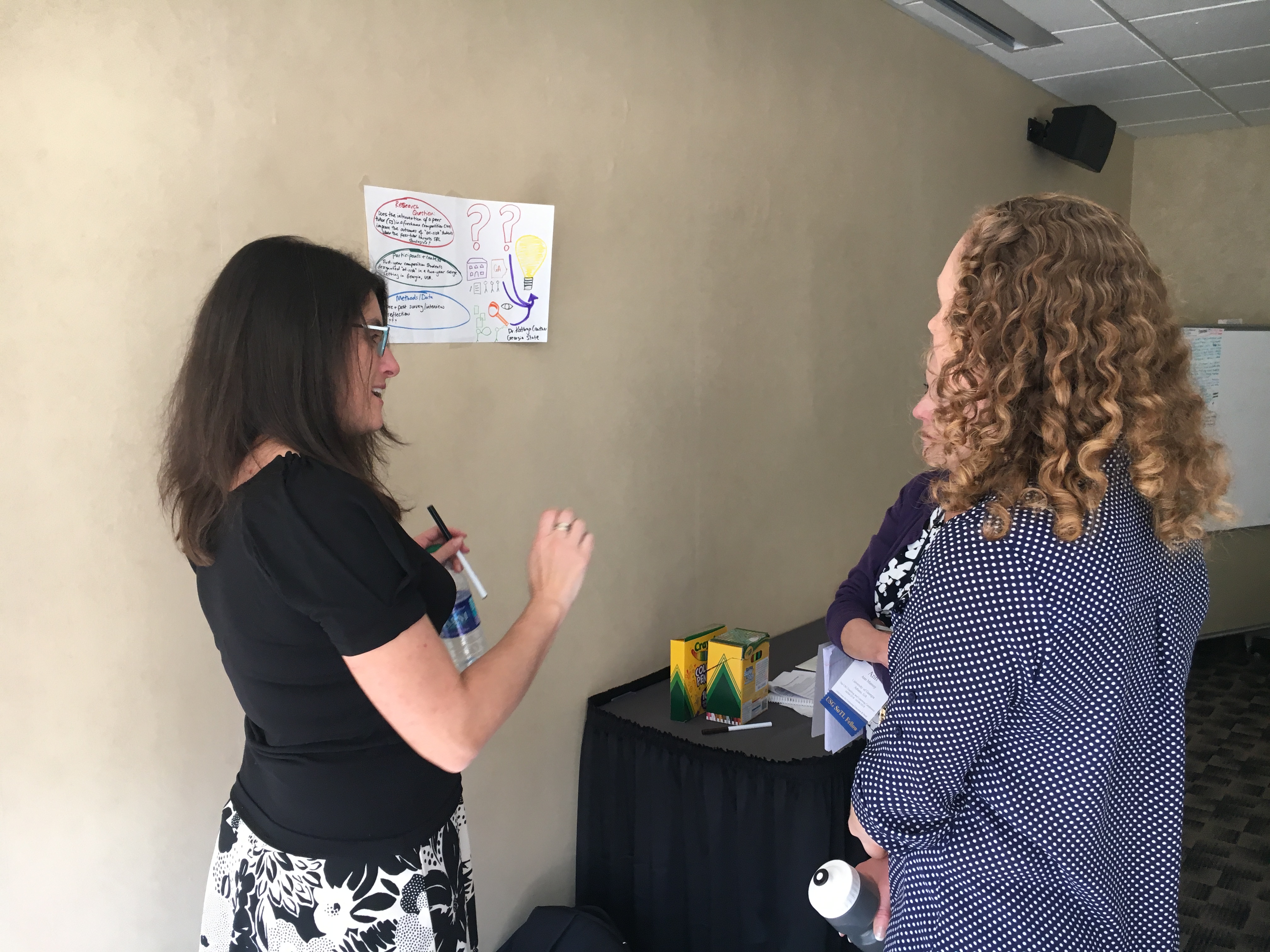 The 2018-2019 USG SoTL Fellows are:
Marianna Baykina, Georgia Southwestern State University

Jesse Bishop, Georgia Highlands College

Katy Crowther, Georgia State University

Ann Massey, University of Georgia

Rosaria Meek, University of North Georgia

Marcela Ruiz-Funes, Georgia Southern University

Marina Smitherman, Dalton State College

David Strickland, East Georgia State College

Emily Weigel, Georgia Institute of Technology

Lisa Yount, Savannah State University

2018-2019 USG SoTL Mentors are:
Mike Metzler, Georgia State University

Hillary Steiner, Kennesaw State University

Rebecca Rose, University of North Georgia
If you are interested in learning more about the USG SoTL Fellows program, please contact Denise Domizi or Mary Carney, co-directors of the program.
Images:
1. 2018-2019 USG SoTL Fellows (photo by Mark Johnson, Director of Academic Innovation, USG). Left to right: Mike Metzler (Mentor), Mary Carney (co-director), Marianna Baykina, Marcela Ruiz-Runes, David Strickland, Emily Weigel, Marina Smitherman, Katy Crowther, Rosaria Meek, Jesse Bishop, Lisa Yount, Denise Domizi (co-director). Not pictured: Ann Massey.
2. Katy Crowther discusses her project ideas with Marina Smitherman at the concluding mini-poster session.
3. USG SoTL Fellows cohorts 2 & 3 meet to talk about the program (photo by Harlie McCurley, Staff Assistant for the UNG Center for Teaching, Learning, and Leadership).
↑ Top