Six University System Faculty Honored for Teaching Excellence
Atlanta — September 29, 2014

Dr. Dovile Budryte, Georgia Gwinnett College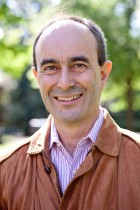 Dr. William Finlay, University of Georgia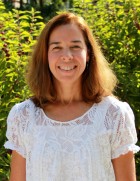 Dr. Paula Lemons, University of Georgia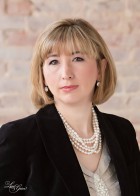 Dr. Diana Sturges, Georgia Southern University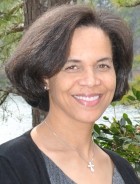 Sheryne Southard, JD, Clayton State University
Six University System of Georgia (USG) faculty members have been selected as the 2014 recipients of the System's most prestigious teaching awards named in honor of Regent Felton Jenkins, Jr. who served on the board from Jan. 2006 until his death in Jan. 2011. The Felton Jenkins, Jr. Hall of Fame Faculty Award is given in three categories, the Regents' Teaching Excellence Awards, the Regents' Teaching Excellence Award for Online Teaching and the Regents' Scholarship of Teaching and Learning Awards.
The Regents' Award of Excellence in Teaching was awarded to the following faculty members:
Dr. Dovile Budryte, representing the state colleges, is a professor of political science at Georgia Gwinnett College. Budryte is recognized for her philosophy of "teaching with the students." She was chosen because of her efforts to go beyond classroom teaching by serving as a mentor to both faculty peers and students. Also, her efforts to internationalize the curriculum and her work in the Scholarship of Teaching and Learning made her a standout.
Dr. Pam Marek, representing the regional and state universities, is a professor of psychology at Kennesaw State University. Marek was selected based upon her strength in a variety of areas including teaching, advisement, mentoring, undergraduate research, professional development, and the Scholarship of Teaching and Learning. Her practice of engaging students through active learning also caught the attention of the committee.
Dr. William Finlay, representing the research institutions, is a Meigs Distinguished Teaching Professor of Sociology at University of Georgia (UGA) and co-director of the UGA Study-Abroad Program in Stellenbosch, South Africa. Finlay was recognized for his philosophy that "good teaching is a craft, not a gift." The committee recognized Finlay because he promotes innovative pedagogy, service-learning, peer and student mentoring and undergraduate research through his teaching.
The Regents' Scholarship of Teaching and Learning Awards were awarded to:
Dr. Paula P. Lemons is an associate professor of biochemistry at the University of Georgia. Lemons was recognized for her achievements in the area of the Scholarship of Teaching and Learning (SoTL). Lemons impressed the committee with her work regarding problem solving and biology-based SoTL. Lemons' research on how to support college biology instructors and problem solving among students in biology and biochemistry has had a positive impact on peers and students.
and
Dr. Diana Sturges is an associate professor of human anatomy and physiology at Georgia Southern University. Sturges' contributions to the area of SoTL have led to a stronger SoTL community at Georgia Southern and have been shared with the academic community nationally and internationally. The committee was impressed with how Sturges applied the analysis of quantitative and qualitative data to discover and apply best practices relevant to teaching and learning in her field.
The Regents' Teaching Excellence Award for Online Teaching was given to:
Sheryne Southard, JD is an associate professor of legal studies/paralegal studies at Clayton State University. Southard uses a variety of modalities to engage online students and encourage participation in her courses. The committee noted that the self-paced online course she created would be valuable to other institutions in the System. Southard's use of reflection to improve courses was also impressive to the committee.
The Regents' Award for Excellence in Teaching for an outstanding program was given to:
First Year Odyssey Program at the University of Georgia. The committee chose this program for its scope and potential influence on all freshmen students and UGA faculty. The committee determined that the program included elements of the Scholarship of Teaching and Learning, student engagement, advisement, application of pedagogy and data-driven assessment. The professional development opportunities and web-based resources provided to faculty, and data supporting the program's success with students and faculty were a deciding factor in the program's selection.
Nominees for the awards are determined on each campus and then forwarded to the USG Office of Academic Affairs. The committee that selects the award recipients is composed of faculty with many years of teaching experience. This year, more than 30 faculty were nominated for individual awards.
This marks the 18th year the University System has identified and honored faculty for outstanding teaching and service to students, colleagues and the System.
All recipients will be formally recognized during the USG Foundation's annual "Regents' Salute to Education" awards event, slated for March 28, 2015.
« News Releases