Second Annual Regents Awards for Excellence in Education Celebration
Atlanta — January 28, 2006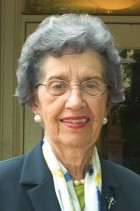 Dr. Louise McBee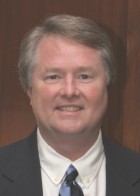 Ray Woods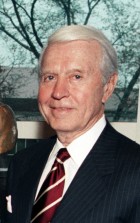 Carl E. Sanders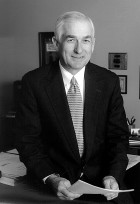 David M. Ratcliffe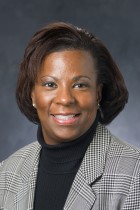 Dr. Tina Harris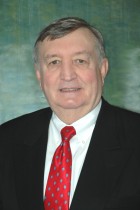 Dr. Michael H. Deis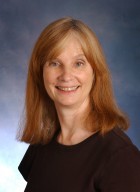 Dr. Barbara Baumstark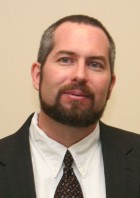 Dr. Alan Brasher
The leadership of the Board of Regents will gather tonight as the University System of Georgia Foundation bestows a "Lifetime Achievement Award" on retired legislator and university administrator Dr. Louise McBee and honors outstanding USG faculty and alumni during the "Second Annual Regents Awards for Excellence in Education Celebration."
Georgia Gov. Sonny Perdue, Board of Regents Chair J. Timothy Shelnut, USG Chancellor-Designate Erroll B. Davis Jr., Interim USG Chancellor Corlis P. Cummings, most of the 18-member board and several regents emeriti all are scheduled to attend the event, to be held in the Oceans Ballroom of the new Georgia Aquarium. A number of elected state officials, corporate leaders and USG administrators, faculty and staff also are expected to attend the awards program.
"This event recognizes excellence and achievement within the University System," said Shelnut, who as chair of the USG Foundation will host the program. "Tonight's honorees all have contributed outstanding service to the University System of Georgia, their communities and the state of Georgia in the arena of public higher education, and we want to express our sincere appreciation for their work."
The night's featured award, "The Elridge McMillan Lifetime Achievement Award," will be given to McBee, vice president emeritus for academic affairs at The University of Georgia. McBee is the first recipient of the Regents' "Lifetime Achievement" award since it was presented to and named for the board's longest-serving current member in November 2004.
McBee, a native of Strawberry Plains, Tenn., is credited with helping provide the University of Georgia with stable, progressive leadership in a period of notable growth in size and quality.
Hired in 1963 as UGA's dean of women, she served the institution for 25 years in a number of administrative posts, including dean of student affairs, assistant vice president and associate vice president for academic affairs. By the time she retired in 1988 as acting vice president for academic affairs, she was the university's second-highest ranking official.
In 1991, McBee was elected to the Georgia House of Representatives and served six terms before voluntarily stepping down in 2004. One of the Legislature's staunchest education advocates, she chaired the House Higher Education Committee and co-chaired a special commission that developed safeguards for the HOPE Scholarship. She introduced legislation that created the Georgia Higher Education Savings Plan and worked to improve retirement benefits for University System employees.
Widely respected for her integrity, diligence and leadership, McBee has received numerous honors including the Governor's Award in the Humanities. The University of Georgia has established a professorship and an annual lecture in her name.
Four outstanding USG faculty members and three notable USG alumni will receive "Regents' Hall of Fame Awards" for their significant contributions to public higher education in Georgia. They were selected after the Board of Regents solicited nominations for the awards from every campus in the University System. A panel of University System officials evaluated the faculty nominations, and an external panel named by the University System of Georgia Foundation evaluated alumni nominations. The faculty recipients each received a $5,000 check from the USG Foundation.
The following USG faculty will be saluted at tonight's event:
Dr. Barbara Baumstark is a professor of biology at Georgia State University. A GSU faculty member for 20 years, Baumstark has received the university's Institutional Innovation Award and the College of Arts & Sciences Outstanding Teaching Award. She is the founding director of Georgia State's Bio-Bus Project, a mobile instructional laboratory that has received national funding and recognition as a model community outreach program.

Dr. Alan Brasher is an associate professor of English at East Georgia College credited with empowering his students and building their self-confidence through his passion for teaching. He also counsels student advisees, serves as the faculty sponsor for several student organizations at East Georgia College, and is active in the Swainsboro community.

Dr. Michael H. Deis is an associate professor of management at Clayton State University. Deis is the recipient of numerous campus awards for teaching, research, faculty advising and outstanding service. He prepares students for success by creating a caring, active learning environment that addresses the diverse learning styles of students.

Dr. Tina Harris is an associate professor of speech communication at the University of Georgia. Harris has demonstrated a knack for combining scholarship, teaching and student learning. Her efforts to promote effective teaching and learning about issues related to interracial communication are nationally recognized. Harris is co-author of the textbook "Interracial Communication: Theory Into Practice" (2001), the first text on race relations and communication published since 1976.
The following USG alumni will be saluted at tonight's event:
David M. Ratcliffe, a graduate of Valdosta State University, took the reins as president of The Southern Company – one of the largest generators of electricity in the United States – in April 2004. Shortly thereafter, he was named chairman of the board and chief executive officer. Ratcliffe began his career as a biologist with Georgia Power a year after graduating from VSU in 1970. Many years later, he was named the company's CEO. Ratcliffe has a reputation for being highly ethical and a man who leads by example, doing the right thing for the right reason.

Carl E. Sanders, a graduate of the University of Georgia, served as governor of Georgia from 1963 to 1967. He has been associated with UGA for 63 years, beginning with his enrollment in 1942 on a football scholarship. After interrupting his education to join the military during World War II, Sanders returned and graduated from UGA's School of Law in 1948. Throughout his career as a public servant, which included terms in the Georgia House of Representatives and the Georgia Senate, Sanders made improving education in Georgia his highest priority.

Ray Woods, a graduate of East Georgia College, is director of Title I Risk Management and Social Work/Student Services at the Emanuel County Board of Education. As a licensed master social worker for the state of Georgia, Woods also has developed a number of successful programs that directly impact the quality of life for Georgia children and families. He has extensive affiliations with organizations in his community and has demonstrated extraordinary commitment to the mission of East Georgia College.
« News Releases