2007 Board of Regents' 'Excellence Awards' Announced
Atlanta — August 29, 2007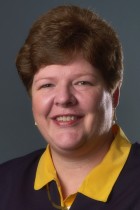 Dr. Deborah Vess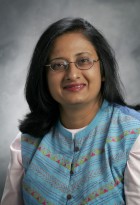 Dr. Sharmistha Basu-Dutt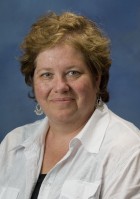 Dr. Mary L. Garner

Dr. Marilyn M. Helms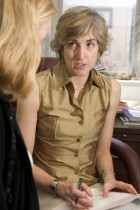 Dr. Marguerite Brickman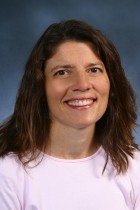 Dr. Laura D. Frost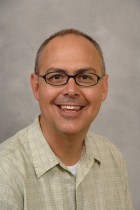 Dr. Kirk Bowman
Seven University System of Georgia faculty members and one academic program have been selected to receive 2007 Board of Regents' Teaching Excellence and Scholarship of Teaching and Learning Awards.
The Board of Regents' awards program recognizes and rewards both individual faculty members and academic programs. Recipients are selected from nominations submitted annually by the presidents of the University System. The Teaching Excellence Award honors outstanding teaching that significantly improves student achievement, while the Scholarship of Teaching and Learning Award honors commitment to student-focused research on effective teaching. Each of the award winners will receive $5,000 and a certificate of achievement. The individual honorees will receive their awards at the USG Foundation's 4th Annual Regents' Awards for Excellence in Education Celebration in March 2008. The regents will salute the administrators responsible for the winning academic program at an upcoming meeting of the Board of Regents.
"Teaching and research represent the key missions of the University System of Georgia," said Dr. Lisa Rossbacher, the University System's interim chief academic officer and executive vice chancellor. "These awards strengthen the commitment of USG faculty to student learning and achievement. We salute these outstanding faculty members and programs as models of excellence."
This year, four faculty members and one program have been chosen to receive the Regents Award of Excellence in Teaching, while three faculty members have been tapped to receive the Regents Award for the Scholarship of Teaching and Learning. The descriptions of each honoree that follow present the selection panel's conclusions, based on the nomination materials submitted:
2007 Awards for Excellence in Teaching (Faculty):
Dr. Marilyn M Helms, professor of management, Dalton State College. Helms, who received the 2006 Dalton State College Foundation Teaching Excellence Award, views herself as a guide to linking students to the knowledge and skills they need to become better thinkers, decision makers, leaders and problem-solvers. She is a mentor to students as an advisor, as faculty sponsor to two business clubs and as a resource for resume writing and job-search skills. She has received grants for curriculum development and has published extensively on teaching and learning in the field of business.
Dr. Mary L. Garner, associate professor of mathematics and mathematics education, Kennesaw State University. Garner uses a variety of teaching styles and learning tools to create a classroom environment driven by investigation, exploration and discovery of mathematics. She engages her students in actively thinking, talking and writing about mathematics, and the assessments she develops probe the level of students' understanding and learning. An expert in interdisciplinary teaching, she collaborated in the development and implementation of a course titled Mathematics in Music, Art, Drama and Politics, among others. In 2006, Garner received the Outstanding Teaching Award at Kennesaw State University.
Dr. Sharmistha Basu-Dutt, associate professor of chemistry, University of West Georgia. Known for her innovative teaching techniques, Basu-Dutt is a master at collaborative and cooperative learning, inquiry-based learning, integrative teaching, and activities-based interdisciplinary approaches. The energy and enthusiasm she brings to the classroom helps students find meaningful connections between abstract ideas and practical applications to the real world. Her collaboration with elementary school teachers is designed to help them inspire young kids to develop a passion for science.
Dr. Kirk Bowman, associate professor, Sam Nunn School of International Affairs, Georgia Institute of Technology. Bowman has been the driving force in the establishment of three separate interdisciplinary summer study-abroad programs in Latin America for students. He also has developed courses that focus on the comparative study of contemporary politics and Latin American politics to name a few. Students describe Bowman as an enthusiastic, provocative teacher who motivates students to think critically and to formulate logically reasoned opinions.
2007 Award for Excellence in Teaching (Programs):
Professional Sales Degree Program, Kennesaw State University. Through a combination of curricular revision, resource advocacy, continuous improvement in curriculum and strong ties to the business community, this program has achieved national recognition for its initiatives in increasing student enrollment and graduation rates, and the resulting increase in student learning and success. The program emphasizes and supports effective teaching, and there are strong links between good teaching and various rewards. Guided by an ongoing data-driven process for reviewing and reshaping the curriculum, the program has distinguished itself both locally and nationally.
2007 Award for the Scholarship of Teaching and Learning (Faculty):
Dr. Deborah Vess, professor of history and interdisciplinary studies, Georgia College & State University. Vess, a pioneer and leader in the scholarship of teaching and learning ( SOTL), was one of the early Carnegie Scholars in the Pew National Fellowship Program. Her extensive portfolio of SOTL publications includes cutting-edge research on teaching using technology and its impact on student learning. Her most recent article "History to Go: Why i Teach with iPods" reveals her creativity and innovation in the classroom. In addition to her personal commitment to SOTL, Vess also develops professional opportunities that allow faculty to advance and disseminate their teaching-related research.
Dr. Laura D. Frost, associate professor of chemistry, Georgia Southern University. Frost is a leader in her department in incorporating process-oriented, guided-inquiry learning into introductory chemistry courses. Frost's students are not given scientific facts to memorize, but are instead asked to construct facts from a situation, thereby leading to a better understanding of their application. Work is done in groups and each member has a defined role that rotates every class period, helping students to develop a range of key process skills as they learn how to work in teams to solve problems. Frost's scholarship focuses on increasing student interest in chemistry, enhancing student learning in chemistry, and enhancing students' perception of learning chemistry. Dissemination of her research and findings has gained her a national reputation in the field of chemistry education.
Dr. Marguerite Brickman, assistant professor of plant biology, University of Georgia. Brickman is a driving force for the scholarship of teaching and learning at the University of Georgia, where her research and scholarship focus on new methods of teaching introductory biology. Her published research on collaborative learning is nationally recognized and highly respected. She has received multiple teaching awards, among them the University of Georgia Richard B. Russell Teaching Award in 2006. Brickman was also named a National Academy of Sciences Education Fellow in 2004.
« News Releases