Shining Stars Archive
Posted June 30, 2011
Georgia College students finalists in Cannes Film Festival
Georgia College theatre students produced several short films that were selected as finalists for an international competition. The 58th annual Cannes Lions Film Festival held in Cannes, France, recently selected three of six Georgia College commercials for the Cannes Lions 2011: Make an Ad Competition. The students submitted their films in the competition's advertising category where they competed against thousands of professional cinematographers. You can view the student films on the College's website.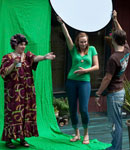 ---
Posted November 3, 2010
Intellectual Capital Partnership Program
The University System of Georgia recently received an Excellence in Economic Development Award for its Intellectual Capital Partnership Program (ICAPP) in the category of Partnerships with Educational Institutions for communities with populations greater than 500,000 from the International Economic Development Council (IEDC). The Board of Regents created the Intellectual Capital Partnership Program, the economic development program of the University System, in 1996. ICAPP helps academic programs innovate and accelerate talent development to grow jobs in Georgia, and provides economic developers with a single point of access for the System's statewide resources.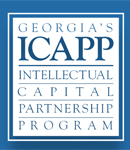 ---
Posted October 8, 2010
Dr. Glenn Stracher
Dr. Stracher, Professor of Geology and Physics at East Georgia College, has become an internationally renowned coal-fire expert since he began his focused research on the bewildering environmental phenomena in 1995. He has appeared in two National Geographic Channel movies about coal-fires: Wild Fires, part of a seven part series entitled Built for Destruction, and more recently, Underground Inferno, which won several international film festival awards. Dr. Stracher is editor of several publications in his field including a four-volume book entitled Coal and Peat Fires: A Global Perspective.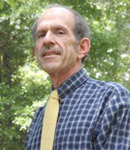 ---
Posted September 24, 2010
Dr. Reynaldo Martinez
Dr. Martinez credits the quality of Valdosta State University's Adult and Career Education programs to the positive collaboration between many dedicated faculty members. But his impressive service record, obvious passion for teaching, and two recent awards from top professional organizations in the field prove he is integral to the program's success. Martinez recently received the "Meritorious Service Award" by the University Council for Workforce and Human Resources Education as well as the 2010 Outstanding Career and Technical Educator by the Trade and Industrial Educators of Georgia.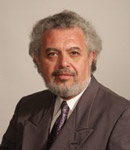 ---
Posted September 17, 2010
Javier Gonzalez
Javier remembers the days he spent in a vegetable field under the hot Georgia sun. It was one of those days when he realized that education could be the key to a better life. Gonzalez is now the Director of the High School Equivalency Program (HEP) and the College Assistance Migrant Program (CAMP) at Abraham Baldwin Agricultural College. He also serves as the President of the National HEP/CAMP Association where he works closely with the Office of Migrant Education in Washington D.C. on behalf of migrant students throughout the United States.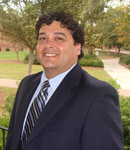 ---