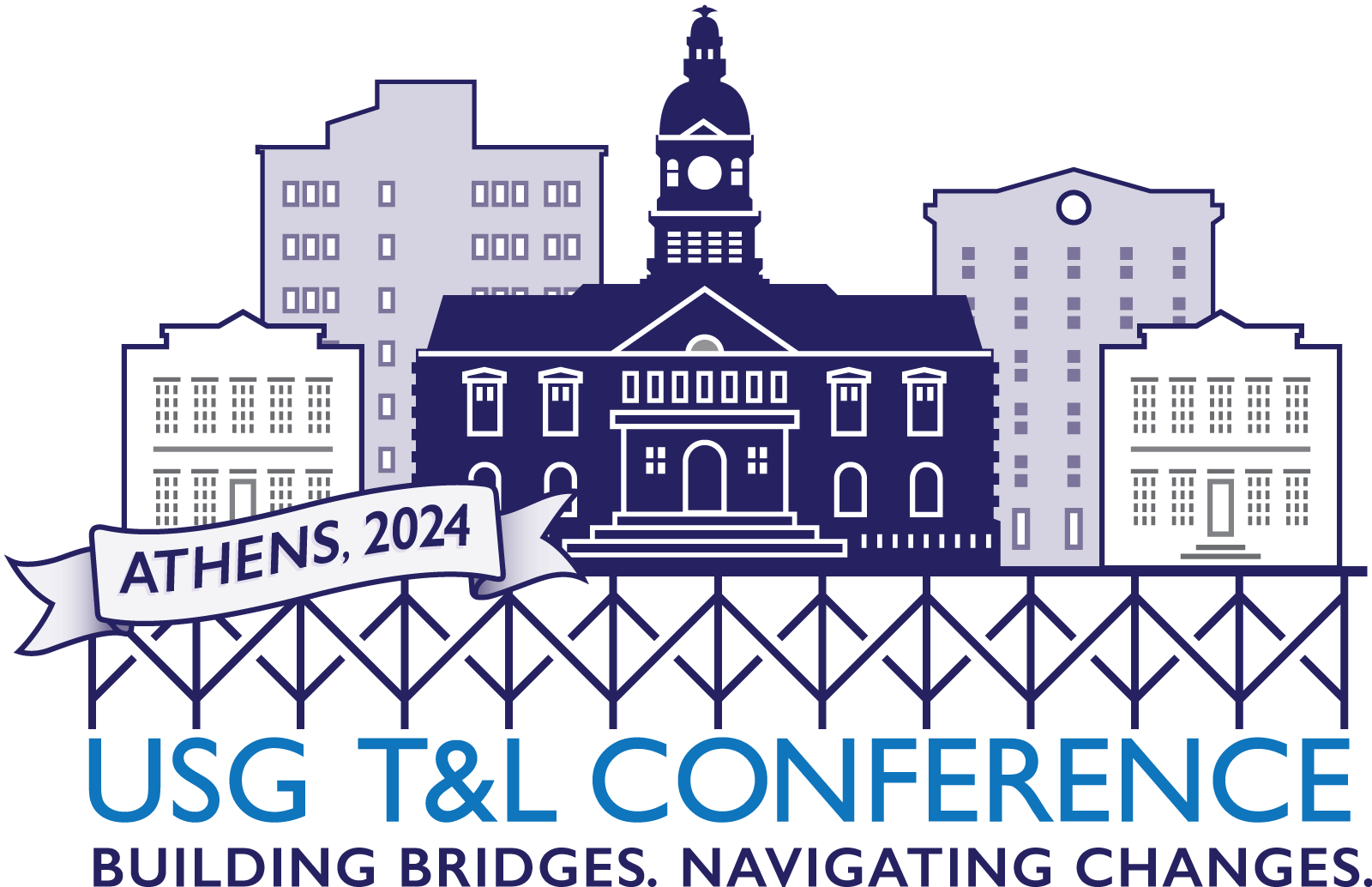 Higher education is undergoing rapid changes in the 21st century. The rise of online learning, the increasing diversity of learners, shifting perceptions of higher education, the growing demands of the workplace, the ongoing impact of the COVID-19 pandemic, and the ethical implications of technology and artificial intelligence are some of the challenges and opportunities that educators face today. How can we build bridges across disciplines, institutions, cultures, and sectors to navigate these changes and enhance the quality and impact of higher education?
The USG Teaching & Learning Conference invites proposals from educators who are interested in sharing their research, practices, experiences, and insights on the following strands:
Teaching, Learning, and Student Success: Explore effective teaching strategies, innovative pedagogical approaches, and student support mechanisms that enhance learning outcomes and promote student success.
Faculty and Student Well-Being: Creating Communities and Connections: Addressing the holistic well-being of both faculty and students, and practices that emphasize mental, emotional, and physical health to create nurturing, sustainable academic communities.
Technology and Artificial Intelligence in Higher Education: Examine the integration of technology and artificial intelligence in the classroom.
Educational Development: Connecting Knowledge to Practice. Highlight the importance of professional development for educators and administrators and fostering a culture of continuous improvement and growth.
The conference aims to foster dialogue, collaboration, innovation, and scholarship among participants who are passionate about advancing higher education in a changing world. Join us in Athens, Georgia on April 15-16, 2024 for this exciting opportunity to learn from each other, network with colleagues, and celebrate our achievements.