« previous Page 4 of 25 next »
GIL's Help is Helpful
Got a problem? Check the Help
GIL's help, available from every screen, contains brief tutorial information on just about every task you can perform in GIL. Each tutorial provides step-by-step instructions, with tips, tricks, and things to watch out for. The Help link is located along the bottom of each screen.
Here is its table of contents: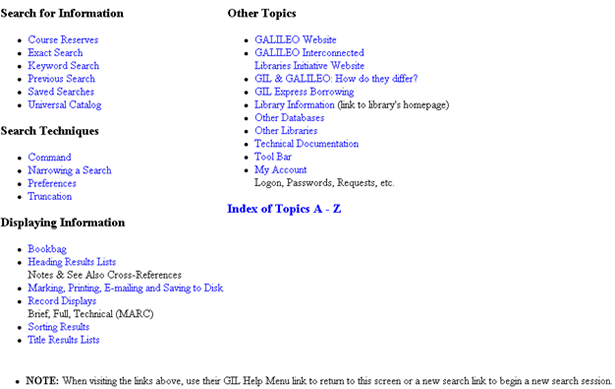 Each content listing is an active link which will take you to a brief, one-page tutorial on the subject.
« previous Page 4 of 25 next »