« previous Page 2 of 25 next »
GIL vs. GALILEO
Should I use GIL or GALILEO?
Use GIL to find books, periodicals, and other materials found in individual libraries.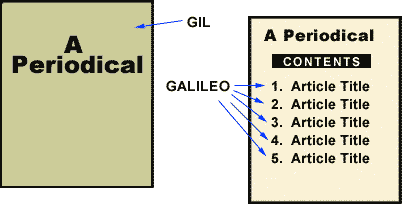 Use GALILEO to find periodical articles. GALILEO indexes articles in thousands of periodicals. Those periodicals could be found in your library, or in a library in Seattle, or only exist in a database on a server in Washington.
GIL does not index periodical articles but it does identify whether a library subscribes to a periodical, and if so, what years it owns.
« previous Page 2 of 25 next »