« previous Page 1 of 25 next »
What is GIL?
A library catalog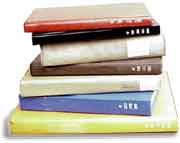 GIL stands for GALILEO Interconnected Libraries. The catalogs of the University System of Georgia libraries are called GIL. Each library has its own GIL catalog.
The catalog of a library is where you find out what books, periodicals, government documents, audio-visual materials, maps, and other materials are in that library. Unlike GALILEO, which identifies articles that exist, but may not be available locally, GIL identifies the materials in a particular library.
Coming soon is a "Union Catalog" where you can search multiple libraries at the same time. This will allow you to quickly determine which libraries own an item for which you are searching.
« previous Page 1 of 25 next »