« previous Page 1 of 12 next »
A Research Project: Example 2
Step 1
The previous research example illustrated one of several ways you can approach a hypothetical research assignment. Example two will provide another way to approach the research for the same assignment. To refresh your memory, the research assignment is: Your professor assigned a research paper on bipolar disorder. You may select the focus of the paper, but your professor must approve it. Sources should be from scholarly/peer reviewed articles. GALILEO was suggested as a good source.
In this example, you begin once again with the GALILEO home page, where you notice five tabs near the top of the page. You begin to click on the tabs, beginning with "Browse by Subject."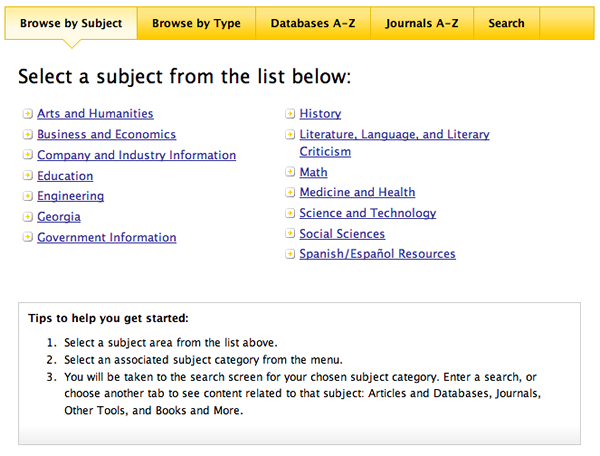 This area definitely has potential! And there are tips!! You decide to come back to this page after some more browsing.
« previous Page 1 of 12 next »