« previous Page 13 of 15 next »
Library Instruction
Ever wish there was a class about all this?
Libraries offer classes and workshops on improving your research skills and accessing library services. Learn how to use the library's resources to find the information you need, evaluate what you find, and use the Internet effectively.
Look on your library's Web page or ask your librarian for a schedule of classes.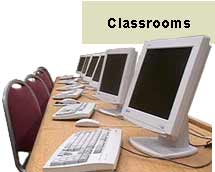 « previous Page 13 of 15 next »