Adult Learners Age 62 and Older
If you are Georgia resident aged 62 or older, you may be eligible to enroll in any of the 26 colleges and universities in the University System of Georgia tuition free. Enrollment is limited by available space. Board of Regents Policy §4.2.1.5
For more information, contact the Office of Admissions at the college or university of your choice.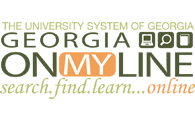 Georgia ONmyLINE provides access to online and distance education offerings from the public colleges and universities that make up the University System of Georgia.
---
The mission of the Georgia Student Finance Commission is to promote and increase access to education beyond high school for Georgians.