« previous Page 3 of 4 next »
Example 2
Why Use the Databases A-Z Option?
Your chemistry teacher assigns a research paper on by-products of the chlorination process. She goes on the mention a good database for research. You forgot to write down the name of the database, but you remember the name started with toxicology. How do you find the database? Actually, there are two ways to find the answer.
Answer 1: Go to GALILEO Scholar and type "toxicology" in the "Find Database" search box and retrieve a list of databases. Notice there are two databases with toxicology information, the one your professor mentioned was "Toxicology Abstracts," but you decide to use the other database, "TOXLINE," as well.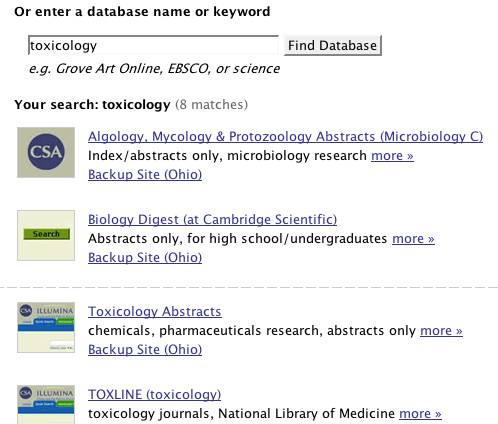 Answer 2: Go to GALILEO Scholar and browse the databases that begin with "T." At the bottom of the list you see Toxicology Abstracts, which is the database your professor mentioned. You also see TOXLINE (toxicology), another database that will probably be a good choice for your research.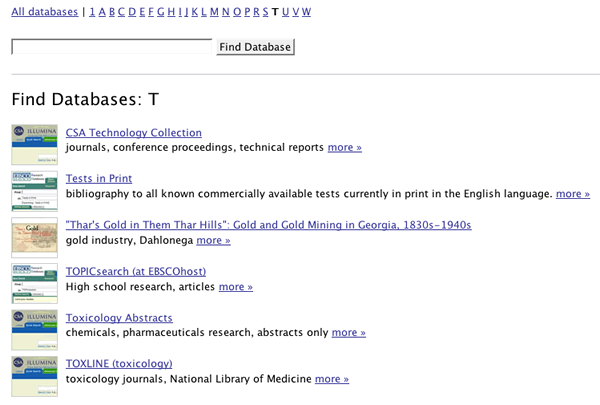 « previous Page 3 of 4 next »