Chemicals Excluded by the Law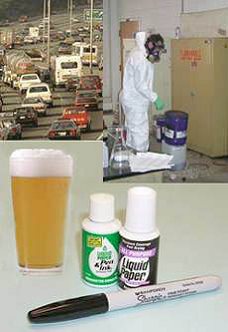 While Georgia's Right to Know law requires training and information be provided about potentially hazardous chemicals in the workplace, there are some exclusions to these requirements, including:
Chemicals that are being transported in state as part of a shipment in interstate or intrastate commerce.

Chemicals covered by the federal Atomic Energy Act and the federal Resource Conservation and Recovery Act.

Alcoholic beverages and articles intended for personal consumption.

Consumer products that are used in the workplace (such as "Liquid Paper" correction fluid) in the same manner as normal consumer use.