Agenda
2017 Agenda – Coming Soon!
We are hoping to have a draft agenda available around the beginning of October. Please check back for updates. In the interim, those interested in the general format of the conference, please click the link below to last year's agenda.
Keynote Address: "STAY HUNGRY- PART II!"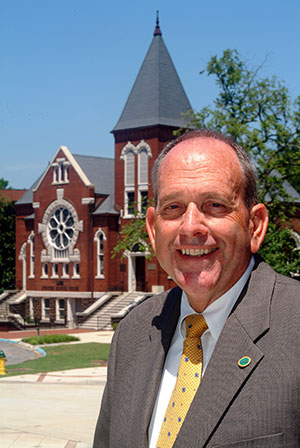 So nice we are doing it twice! Brooks Baker returns to the Facilities Officers Conference to provide the second talk from his lecture series.
Brooks Baker retired from the University of Alabama at Birmingham (UAB) after more than 34 years in the Facilities Division. As Associate Vice President of Facilities, Brooks had responsibilities for Planning, Design and Construction; all aspects of Plant Operations; Campus Sustainability and Energy Management; and Occupational Health and Safety. UAB has a large Medical Center and Research Facility in addition to Undergraduate and Graduate Schools.
Brooks still manages the cattle ranch where he grew up and works with the Association of Higher Education Facilities Officers (APPA) as Chairman of their Codes and Standards Council. Brooks has done motivational seminars and speeches for widely varied audiences, primarily in Higher Education settings. His "Stay Hungry" topics are applicable in all areas of work and life and hopefully will be not only entertaining, but meaningful.